London School of Economics & Political Science Case Study
The London School of Economics and Political Science (LSE) is one of the United Kingdom's most prestigious universities, ranking 2nd in the QS World University Rankings for Social Science and Management subjects 2018. As a result, LSE is a popular choice for students all over the world, who travel from more than 148 countries to attend the University. LSE had been working with two other travel management companies for many years, but after running a mini-competition via the National Travel Framework (run by Southern Universities Purchasing Consortium) they selected Diversity Travel as their new TMC in early 2016.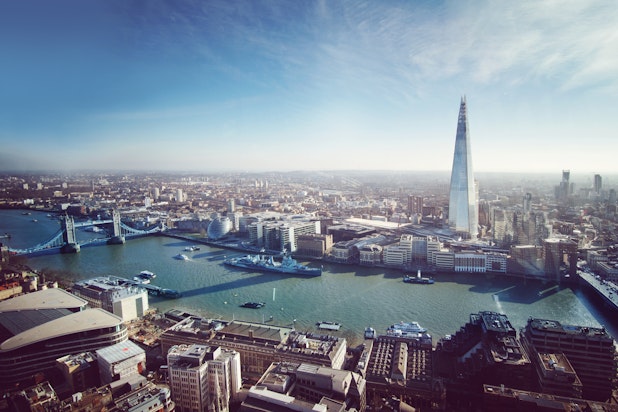 Client Obstacles
1. Inefficient payment & invoicing process
LSE needed to replace an outdated and inefficient payment and invoicing process across 100 departments. Their existing process was slow and required mountains of paperwork, with LSE's
accounts team having to process over 3,000 individual travel invoices a year.
2. Lack of communication & compliance
Due to a fragmented travel process, policy compliance was low, with bookers using a mixture of Travel Management Companies (TMCs), comparison sites and supplier sites to book travel, adding to the
difficulties in the manual invoicing and reconciliation process.
There was also a significant lack of communication from their previous TMC in terms of proactive account management and the collation and interpretation of travel spend and trends through management information. This made it difficult to improve or resolve the issues that LSE were faced with.
3. Impacted duty of care
Additionally, the fragmentation in the University's travel program meant duty of care provision was
heavily impacted. The decentralized process meant that LSE's Health and Safety team often did not know if an individual was traveling to or in a dangerous or volatile location, greatly increasing traveler risk were a crisis to occur.
4. Limited travel options
Finally, LSE were presented with limited variety when it came to booking choices and itineraries, meaning departments would often have to compromise on price or flexibility to book their travel. For
example, academic fares were not readily available, which meant LSE were missing out on their unique flexibility and inherent cost savings.
Diversity Travel's solution
1. Implementation of new invoicing & payment processes
Diversity Travel's Sales Director worked directly on the implementation process with LSE, helping to integrate all travel booking processes and requirements into Diversity Travel's online booking
tools. Teams from Diversity's Manchester office helped implement the system across all departments. LSE's dedicated Reservations team, Bay, were proactive in offering help and support to new users, providing the benefit of their years of experience in arranging simple and complex travel across the globe.
In addition, Diversity Travel put into place a new payment process across all departments. A lodge procurement card was introduced for travel purchasing, meaning that LSE's Accounts Payable team no longer have to process the 3,000 paper invoices they receive every year.
The decrease in manual labor has resulted in considerable efficiency gains and a positive response from the LSE team, who were impressed by Diversity Travel's helpfulness in developing processes and providing the information they needed to make the card implementation a success.
2. Improved communication
As part of the implementation process, Diversity Travel provided LSE with tailored promotional material and communications to familiarize people with their new TMC and travel tools. The Diversity team also came to departmental meetings, conducted presentations and webinars and helped deliver two launch events which were well-attended by bookers and travelers alike. LSE receive ongoing
online training and regular meetings throughout the year, with further help available from the Diversity Travel team 24/7, 365 days a year.
Diversity Travel also provide comprehensive management information to the University, which is
explained by LSE's Account Manager, who provides policy and high-level travel advice based on the
wide-ranging data collected.

Diversity Travel's solution
3. Enhanced duty of care
The ease of use of Diversity's booking process and a more focussed travel policy has provided LSE with the benefit of visibility of their travelers, wherever they are in the world. The University can
now easily report on the location of its travelers using Diversity's PinPoint risk management tool.
Indeed, when travel is booked to high risk areas, the Health and Safety team is automatically alerted. They can then, if necessary, intervene before the travel takes place to ensure travelers are kept as safe as possible, something which provides a great deal of reassurance to the Department Managers.
4. Access to a variety of travel options
Diversity Travel quickly came to understand the varying demands of LSE's stakeholders and now provides a number of tailored travel options for each department, as well as the individual booker and
traveler. This is important as some individuals always look for the lowest fare, while others want the most flexible option.
Equally, improved access to academic-specific fares, which are only available through specialist TMCs like Diversity, have provided extra choice and flexibility to LSE's travel bookers, ensuring they can have the cost they want with the choice they need.
Conclusion
Overall, booking via Diversity Travel has helped LSE increase policy compliance to over 90%, an
improvement of more than 15% compared to their previous TMCs.
LSE were able to rely on Diversity Travel's committed service approach to encourage more people to
use the new system, which has been a success and received plenty of positive feedback from staff and
travelers alike.
Traveler risk management has also hugely improved. For years, LSE had no centralized duty of care
provision; Diversity Travel provided the University with traveler tracking capability on a single platform,
increasing peace of mind for both Department Managers and travelers.
Finally, LSE have access to a multitude of travel routes and itineraries, allowing them to save money
though Diversity Travel's academic fares while having the option to choose more flexible services
when desired.