A safe return to travel
Guest blog by Nick Collingwood, Senior Business Partner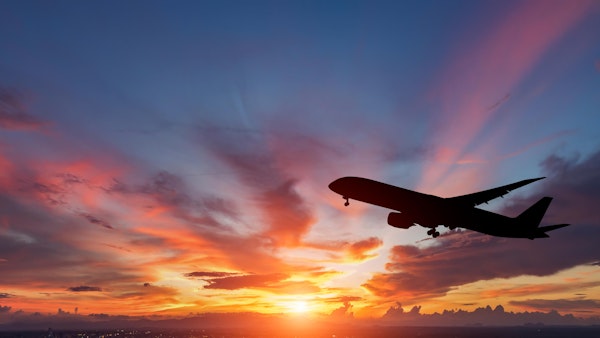 As restrictions and quarantine in the UK are relaxed, I'm more optimistic than ever that 2022 may be the year we can return to travel more freely. Having spoken with many clients, the appetite to do so is most certainly there but with the differing levels of vaccination across the world, there will still be risks and complexity to manage. Our role has never been clearer - to facilitate a safe return to travel.
At Diversity Travel our Account Management team are working extensively with our clients to engage with bookers and travellers to re-launch travel programmes, drive compliance, and inform them how to return to travel safely through a series of workshops. Content should be developed and agreed with your account management but in terms of common areas of focus:
Travel Policy
In our recent survey 87% of our clients said that they have had to rethink their travel strategy, focusing on enhancing duty of care, policies specific to Covid-19 and to include sustainability initiatives such as making more sustainable buying decisions.
One of the common challenges we see is awareness of travel policy. Often, these policies are driven centrally and bookers/travellers feel their requirements are not taken into consideration. Travel policy underpins your travel programme, so it's important that your travel community have access, that it's understood, and they can input into any future iterations. We often collaborate with clients at DT to make sure their policies are reflective of the overall needs of the organisations, using data to make sensible decisions to inform strategies.
Re-introduction of your supplier
Post pandemic, what are your goals and objectives as you return to travel? The downtime can be used as an opportunity to refresh your relationship and programme. It's vital users have and are reminded of contact details of dedicated teams and how they can support.
At Diversity Travel we a provide a range of specialist products for the not-for-profit and Academic sectors, our team re-familiarised users with the benefits and how they can utilise the enhanced conditions to manage changing restrictions.
Technology
We've invested heavily in our Technology, developing improvements to the booking experience and launching tools to help manage travel restrictions and duty of care. Workshops have given us the opportunity to introduce these directly to the booker community and ensure technology adds value and they can use efficiently.
Booking process
Some, if not all your users may not have booked travel since before the pandemic. A simple booking that may have taken 10 minutes can now take up to 45 minutes, managing flight inventory and border closures to understanding and communicating in country restrictions/requirements.
We've found informing users and helping them understand the process has helped build even better relationships with our dedicated teams.
Sustainability
Sustainability was the hot topic in the Industry prior to the Pandemic and as we return to travel, our clients and travellers are conscious of doing so in a more sustainable manner. With heightened exposure in the media, this has made everyone more aware of their own personal impact and how their contribution to carbon efficiency is important.
Many of our clients are working on their sustainability strategy and making their own commitments towards reducing their carbon footprint. We're helping develop travel policy, supporting with data and setting an example. Here at DT, while we're already certified carbon neutral, we're fully committed to be net-zero by 2025. Return to travel workshops are ideal to promote your sustainability initiatives, related contract objectives and help bookers make more sustainable buying decisions.
From a traveller perspective my colleague Daniel Lloyd recently wrote an interesting piece about the steps he's taken when travelling.
Summary
There's never been a better time to review your travel strategy and decide whether any current travel partners are still the right fit.
If you'd like to know more about the work we do here at Diversity Travel or want to have an informal chat about how we might be able to support your organisation, please contact hello@diversitytravel.com
This blog was originally posted on LinkedIn