Airline feature: TAP Air Portugal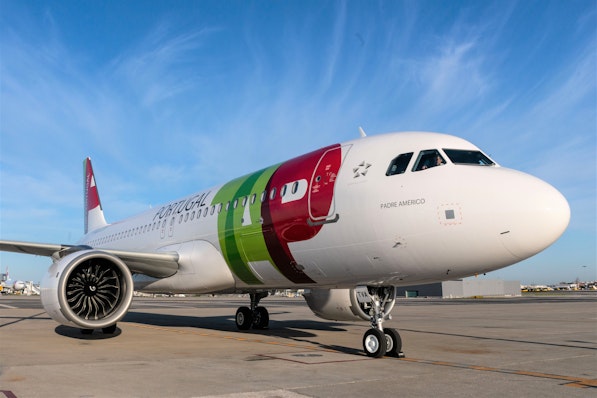 TAP Air Portugal is Portugal's leading airline and was named the safest airline in Europe and 6th in the world by the Airline Ratings website in January 2023. Their hub in Lisbon sits as a crossroads between Europe, Africa and the Americas connecting 90 airports in 33 countries around the world.
TAP network update
TAP has recently inaugurated the new route directly linking Porto to Luanda, bringing the north of Portugal even closer to Angola with two flights a week. The flights between Porto and Luanda are operated by the state-of-the-art A330neo model, with capacity for a total of 298 passengers, of which 264 are in economy class and 34 in executive class.
Sustainability
Step by step TAP reaffirms their commitment to the future, to connecting people, economies, and communities, and continue on the path to sustainability.
In 2016, they became the first European airline to install sharklet technology – wingtip devices used to increase efficiency and reduce emissions.
Since 2018, they have been renewing their fleet with the new Airbus Neo Family, consisting mainly of A330 Neo, A321 and A321 LR Neo and A320 Neo.
TAP Humanitarian and Academic Fares
When booking an intercontinental flight on TAP Air Portugal through Diversity Travel, you have access to our special Humanitarian and Academic Fares which offer significant discounts as well as special conditions, in terms of refundability and changes, plus a generous baggage allowance depending upon which brand you choose.
TAP Corporate
TAP Corporate is the company rewards programme aimed at SMEs allowing you to earn up to 5% cash back to be used against TAP Air Portugal flights, services or products allowing your company to reduce costs on future business trips.
Visit https://www.tapcorporate.com/en-gb/ for more information and to register today.