Changing my mindset
Guest Blog by Dan Lloyd, SVP, Operations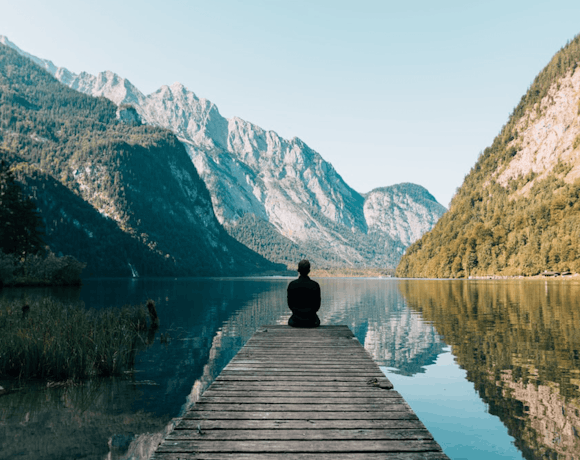 Sustainability is a key focus for us here at Diversity Travel, but there's always more that we can do as individuals. Over the past few months, I've been in conversation with Ecolimpet, a US-based company focused on providing eco-friendly solutions, to explore the environmental challenges of business travel and their solutions. By working with Ecolimpet, we are leading with sustainability responsibility and implementing change and eco awareness.
It's time to practice what I preach and truly try to travel sustainably. One of the hardest parts of my personal journey has been changing my own mindset to become more observant. I'm a creature of habit and unless I'm focusing on finding a sustainable alternative, I tend to revert back to my old ways.
As an example, I recently purchased some solid shampoo from Ecolimpet. I absolutely love it! It smells fantastic, doesn't strip my hair or dry it out, and it has a wonderful lather that I use on my whole head. This solid shampoo comes in a biodegradable cardboard box and half a bar has lasted me for well over two months now. Because there's no liquid content, it's very easy for me to take it with me on my travels and enjoy the comforts of home wherever I go. That being said, my partner has yet to make the switch, so there are two types of shampoo in our shower right now – my solid shampoo hair rock and a conventional plastic bottle of liquid shampoo. When I get into the shower after a long day at work, I find myself absentmindedly reaching for the plastic bottle purely out of habit. After all, I've been using similar products my entire life! I prefer my new solid shampoo, but I still reach for the old bottle. This is what I mean about being more observant.
I've found it especially hard to follow sustainable practices when travelling because I'm out of my comfort zone. My focus is trained on getting to my destination safely, punctually and remembering to bring all of my necessities. I think that much of my sustainability journey has been about redefining my habitual definition of what is a 'necessity'.

For example, I've recently started using chewable toothpaste, which is quite the experience! It makes travelling much easier, while still having a dentist recommendation for providing the same level of clean as standard toothpaste. I'm someone who is always anxious to get on a plane, so not having to worry about liquid quantities at security is another weight off my mind. One of the best benefits of these is that I can fit a month's supply into a tin that's smaller than a full-size tube of toothpaste and I don't have to worry about buying any when I get to my destination. With that said, this change has also been an adjustment for me. It really is far easier to travel with chewable toothpaste and I would assume that they'd be a good product for people who like camping as well. I like a little more than just canvas separating me from the great outdoors though! That being said, it does take some time to wrap your head around the idea of chewing a tablet and then brushing rather than using the traditional gel.
Ultimately, there are a number of products that Ecolimpet recommends on your journey towards being a more sustainable traveller. You can find biodegradable floss, full-body shower wash, lip balms, sunscreen, deodorants (I really like the grapefruit and rosemary scent), and many other products to take with you on your travels. For my UK friends, there are lots of online eco stores for you to choose from, such as The Eco Shop, Wearth and Georganics.
Each of these products from Ecolimpet has been carefully thought out to provide you with an eco-friendly alternative that will minimise your waste while travelling. But remember, the eco-friendly traveller is observant. As someone who travels often for work, I know that this is easier said than done. However, there are opportunities for each of us to be more sustainable when travelling. I'm glad to be partnering with a company like Ecolimpet, who is willing to help me find alternatives to my creature comforts and support me along the way.