Dan's 2021 Challenge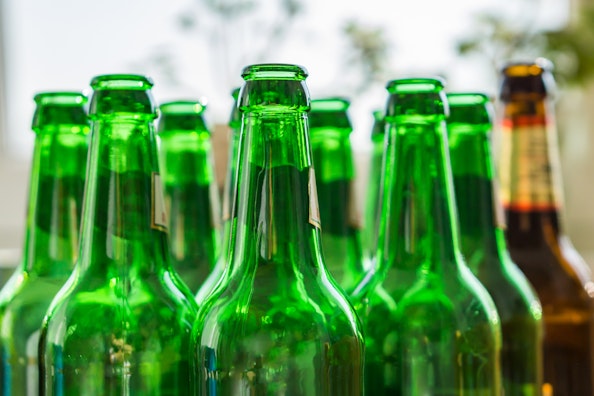 We're supporting Dan Lloyd's challenge of being alcohol-free in 2021. We'll post monthly blog posts on how he's getting on and how the fundraising is going.
Guest blog from Dan Lloyd, SVP Client Services
"Who are you, where are you from, what do you do?"
Having not had a drink since January 01st, I can say that the first 4 weeks have been an interesting experience. Now understanding a little more what I am embarking on, I wanted to take this time to recognize what I want to achieve.
Two years ago, I moved to Washington DC to undertake my new role. Having worked in the travel industry over 23 years, my career has been defined and enhanced by those around me. This is even more so whilst working at Diversity Travel in the UK, surrounded by colleagues who are more like family. Excited to embark on my new adventure, I landed into DC, turned the key in my new apartment and was hit with an overwhelming feeling, and immediate realization, of newness.
Professionally this period was intense, exciting and hard work. Personally, I began to realize that I needed to make friends, to integrate, to settle, however, how do I do this? I've had many of my friends back home in Manchester for many years, how do I even go about making new friends now? I'm 39, (40 now!) and relatively set into my own routine so felt like this was going to be a struggle!
One day, early on, I decided to throw myself 'out there' and joined a kickball team in the hope of making some friends. Having never been in a gym, or done any sports whatsoever, what could go wrong? Now, joining the team was very welcoming, however I soon realized the important part wasn't the training and match days but the afternoon of drinking that followed! Naturally this was a great way to meet people, but the US do like to heavy free pour, nerves encouraged me to drink more than I would normally but gave me the confidence to be more outgoing and conversational; I only lasted one season, cracked a rib and dislodged a tooth!
While I stopped playing, I maintained the friendships I'd made and over the next 6 months, I began socializing and meeting new people including an ex-pat community of British people which really helped me settle into what is an extremely transient city.
I found myself doing things here in the US I would never have done back in the UK. The cheeky pre-night-out drinks, to drinking a bottle of wine to myself with dinner on a Friday! Those first few months away from family, friends, colleagues, support, meant I had to push myself harder than I had before. I remember ordering my first vodka soda in the US, I asked for a double, the barman giggled, and looked confused, he then provided me with a drink so strong it made my lips tingle.
The thing I'm now recognizing is that alcohol was always involved – out in a bar, restaurant, a house party – I felt, without it, I could never have been as confident and forthcoming as I was; going to that house party and having to introduce yourself to that new person, ouch! I needed that prop, clinging to the strong measure of courage in my red cup.
I have learnt a lot about myself these past couple of years, and for that, I am proud of myself but there's more I can do. Over the coming months I will be moving to a new city and hopefully engaging in lots of new social occasions (Covid-willing!). I aim to commit to new initiatives to build my confidence and engage in mental health practices to further understand personal development.
Moving forward, the usual "who are you, where are you from, what do you do?", will be answered without the support of the trusted red cup.
If you'd like to support Dan and help raise vital funds for the Diversity Foundation, please donate here