Diversity's approach to sustainable travel
Diversity Travel has a continued commitment to sustainability, by Samantha De Goede
Sustainability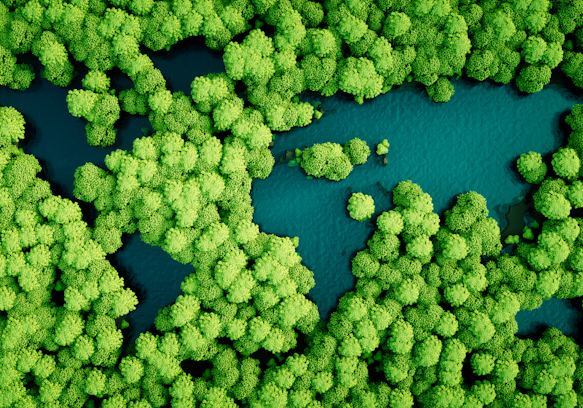 Climate change and the efforts to fight it will see a renewed focus following COP26. Gatherings, such as COP26, will encourage governments, businesses, and communities to work together to identify the environmental challenges we face and act on them, ensuring a sustainable future for all.
Creating a sustainable travel programme
The management of Carbon emissions and the establishment of a sustainable travel programme have long been defined objectives across organisations and corporates around the world.
The tradition of conducting business in person, whether by attending meetings, having 'feet on the ground' for the humanitarian and charity sectors or presenting a white paper at an academic conference can be a challenge, not only for the organisation and the traveller, but for the environment too.
With travel contributing to 8% of the global greenhouse gas emissions* the time has come for organisations to recognise, measure, monitor and report their travel activity accurately and adjust their approach to managing travel.
This can be achieved by establishing policies and programmes that specifically address how we conduct travel in a safe, environmentally sound manner while following relevant legislation and regulations. And for this, one should partner with a TMC able to support these clearly defied objectives

Diversity Travel's response to the climate emergency
As an organisation, we are proud of our history and are in a strong position to provide travel sector leadership in carbon reduction, appropriate action and adherence to rigorous evaluation in this area.
We have always taken our responsibility toward our impact on the environment seriously, having held the ISO accreditation for environmental management (ISO 14001) since 2008, and being 'climate neutral' since 2011.
We acknowledge the need to act urgently to reduce the global threat of climate change. As an organisation, our objective is now to accelerate the reduction of our carbon footprint and agree challenging targets to achieve net zero across Scopes 1 to 3 by 2025.
Our action plan
We have formed a Climate Emergency Team, led by David Coe, our Head of Environmental Action, to deliver against the objectives set out in our Carbon Reduction Plan. Our Carbon Reduction Plan is made up of six key integrated pillars, illustrated below. In order to achieve our net zero objective by 2025, our focus will be on enhancements, activities, and initiatives across the six pillars.
6 Point Action Plan
Complete reporting visabillity
Our office network, transport and business travel
Our operations and the carbon cost to serve
Sustainable waste disposal
Promoting and assessing behavioural change
Broader advocacy and awareness
Encouraging greener air travel
To support our customers in reducing their carbon impact we will tailor their booking journey and our proprietary Online Booking Tool (OBT) to support making sustainable travel choices. We will continue to deliver training and communication plans to our customers, and to their staff to encourage travellers to make greener choices, including:
The promotion of alternative communication methods, such as video conferencing
Booking direct flights. Increasing the number of stops on a flight means more take-offs and
landings, which increases the associated carbon expenditure
Travelling in groups to meetings to reduce flying frequency
Economy seats have a smaller carbon footprint than premium seats in First or Business class
Travelling with less luggage will mean less fuel consumption
We can provide the following environmental information and prompts to our customers' staff, which is displayed in our Online Booking Tool (OBT):
Displaying international rail content alongside flights
Allowing users to filter search results by carbon emissions
Displaying carbon emissions for each leg of the journey
Displaying an amber warning for users trying to book UK Domestic, UK-Paris or UK-Brussels flights, for example.
Green hotels
Within the hotel content accessible to our customers, we will highlight properties which are sustainable and operate environmentally friendly hotel practices. For example, this could include hotels that meet certifications such as Earth Check, Eco Hotel, Green Key and LEED.
These certifications monitor hotel processes and practices, such as:
Waste minimisation
Energy conservation and management
Management of freshwater resources and wastewater management
Pollution prevention
Environmentally sensitive purchasing.
Carbon offsetting
We offer our customers both centralised and point-of-sale carbon offsetting solutions to compensate unavoidable emissions and support their defined carbon reduction plans. There are a vast range of projects to choose from, and all the available offsetting projects meet the Quality Assurance Standard for Carbon Offsetting and BSI's PAS 2060 specification on carbon neutrality.
To learn more about how Diversity Travel can support your organisation achieving your sustainability objectives, please contact us at 0161 235 5400
Samantha De Goede