Our new partner, CIBTvisas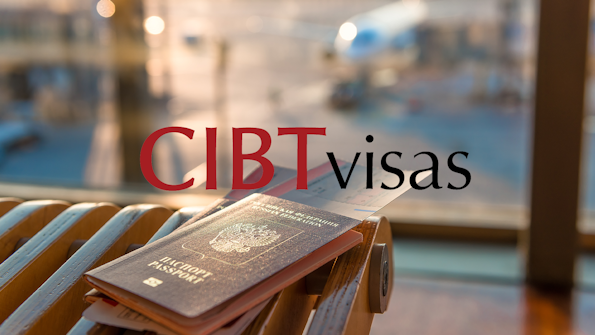 Diversity Travel is excited to announce our partnership with CIBTvisas to provide our clients with a market leading experience when it comes to providing visa and passport support.
The application process for visas and the way they are granted has changed, particularly in the wake of the COVID 19 pandemic. As a result, we wanted to ensure that our clients have available to them the best service possible when it comes to visas.
CIBT is the market leader for travel visas and document services, with over thirty years' experience. Their network of in-house professionals includes more than 1,500 visa specialists, all to help you mitigate risk and control costs. CIBT has already partnered with thousands of corporate clients, from small businesses and start-ups to Fortune 500 companies, and now we are bringing their expertise to our clients as well.
Through our partnership with CIBTvisas, our clients will be able to access a bespoke online portal that allows for real time tracking of their applications, containing all the specific requirements for travellers of any nationality to travel anywhere in the world. Using our bespoke CIBTvisas portal provides a quick and easy way to obtain a travel visa, passport and other documents for travel.
Our clients will have access to CIBT's full line of service, assisting in obtaining visas to over 200 countries around the world. This includes a customised CIBTvisas Application Pack that includes precise, easy to follow instructions, requirements, and all necessary application forms needed to obtain your visa.
With each application being individually reviewed by a specialist before it is submitted, our clients can be sure they are not only getting a personalised experience, but an accurate and secure one as well. CIBTvisas and Diversity Travel both share a commitment to security and protecting your privacy. Diversity Travel is ISO 27001 accredited, and when looking for a partner to provide visa support to our clients, security was a main priority. We appreciate the sensitive nature of the documents required to obtain a travel visa or passport and wanted to ensure that data and document security is a top priority. CIBTvisas does not share your personal data or private documents.
We are excited for our clients to start benefitting from our new partnership and look forward to working with CIBTvisas.