Seeing the world sustainably: How academic institutions can help fight the climate crisis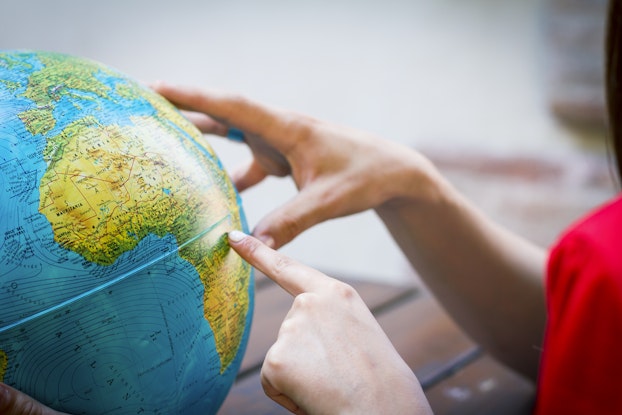 There can be no doubt that we are witnessing a global climate crisis that is shifting faster than ever before. As of August 2022, 39 countries across the globe have declared a climate emergency, including the UK. Scientists set a global warming limit of 1.5°C as a red line that must not be crossed at the 2015 Paris Climate talks - a limit that was broken less than 12 months later.
Now more than ever, sustainability considerations must form a key part of every institution; but how can schools, colleges, and universities still give their students the best experience possible whilst still travelling?
This is the challenge facing academic institutions in 2023. Educational trips can play a vital role in a student's learning and development. Giving them fresh perspectives on topics and allowing them time out of the classroom to learn in new environments. For this to continue though, long and short haul travel is vital.
The environmental impact of trips is becoming an increasingly important area of focus for academic institutions, with many becoming more conscious of their need to mitigate against their negative effect on the global climate. Is every journey essential? Can a long-haul trip be made shorter, and can a short-haul trip be reached by more sustainable means?
Many academic institutions are taking a strong stance on their environmental impact and creating sustainable travel policies for students and staff. To achieve their goals many institutions, especially universities, use specialist travel management companies to provide data and consultative advice on the environmental impact of each journey. At Diversity Travel we are committed to ensuring that our clients their goals.
At Diversity Travel we utilise innovative techniques and data-led procedures to provide sustainability information during the booking process, encouraging greener travel routes, opting for sustainable accommodation and engaging carbon offset programmes to help reduce the impact of unavoidable emissions.
Our PowerBi reporting tool gives clients access to data on their CO2 emissions and miles travelled, allowing them to track their environmental impact in detail. On every quote we provide the total CO2 emissions for each journey, allowing our clients to choose the most environmentally friendly option. To help this further we highlight rail and coach alternative options where possible and can even organise coach sharing alternatives to further reduce carbon footprint.
By using Diversity Travel's expertise, and looking for the sustainable travel options, academic institutions can reach their sustainability goals, whilst continuing to provide quality education and conduct important research at all levels.
With the key finding of the scientific report from the UN Intergovernmental Panel on Climate Change showing that the effects are widespread, rapid and intensifying, striving to achieve sustainable travel is a vital aspect of the global fight against the climate crisis.
Finding success in reducing the impact of travel on our planet will be achieved in many ways and at different levels of the travel ecosystem. It will be reliant on travel sector collaboration and innovation, the introduction of new ways of working in our supply chains, new industry technological solutions and travellers and travelling organisations being supported by industry experts to make informed decisions about their choices and impact.