Small changes lead to great things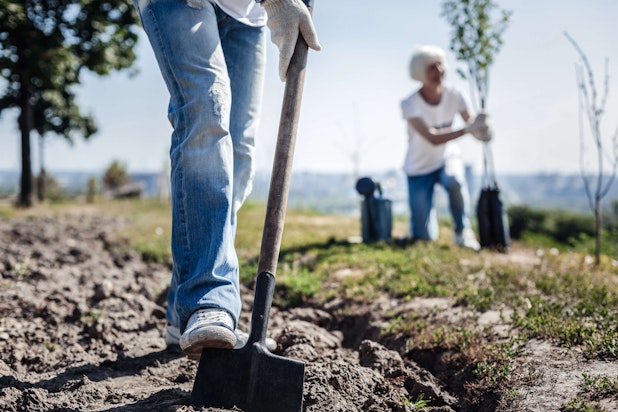 Guest Blog by Dan Lloyd, SVP, Operations
Sustainability is a key focus for us here at Diversity Travel, but there's always more that we can do as individuals. Over the past few months, I've been in conversation with Ecolimpet, a US-based company focused on providing eco-friendly solutions, to explore the environmental challenges of business travel and their solutions.
My first conversation with Ecolimpet really opened my eyes to the consumerist nature of business travel and the impact that this can have on our planet. From buying plastic water bottles at the airport to mindlessly using complimentary shampoo at the hotel, it's easy to see how our plastic consumption can skyrocket when we travel!
After providing me with some great ideas on how to reduce my own footprint while travelling, I was keen to get to know the faces behind Ecolimpet a bit more. I asked the company's founders, Andrew and Morgan, to tell me a little more about their own experiences with sustainability, as well as what we can be doing on an organizational and individual level to improve our sustainability.
---
Me: What made you decide to make Ecolimpet a reality?
A+M: The past year made us reflect on what really matters to us and as we stopped, we saw the effects that our choices were having on the world around us. Thankfully, we have been blessed in our personal lives to be able to pursue a more sustainable and eco-conscious lifestyle. We started to implement many small practices or simple changes into our daily lives and by doing so, we spent countless hours on the internet researching creative options to various problems. This included things like how to use less water, how to become more self-sufficient, how to minimize the quantity of our trash – all of these questions became a part of our daily goals!
How sustainable is a bamboo toothbrush that's clocked more air miles than a frequent flyer?!
During this time, one thing we couldn't get away from was how many people were trying to trick us into buying something we didn't need and that wasn't truly sustainable! How sustainable is a bamboo toothbrush that's clocked more air miles than a frequent flyer?!  What matters isn't just the products we use, but also where they come from – but no one seems to be talking about that. Ecolimpet was our answer to that problem. We've done the research, so you don't have to.
Me: Pre-pandemic, was there anything else that pushed you towards your sustainability journey?
A: I used to work in the food industry where food waste was a consistent problem. I began to devote large portions of my cooking efforts into salvaging scrap vegetables or eliminating wasted food products. I love cooking so much that this practice began to permeate into my home life. Anything that I can make at home, I often try to. Things like kombucha, sauerkraut, cheese, beer, wine, spirits, bread, growing vegetables, oils, and soapmaking – I've tried it all! Sometimes it works out much better than others and I have definitely made some weird-smelling soaps… but I think it gives me a deeper appreciation and understanding of whatever I am making.
And that's the heart of Ecolimpet: having a respect for what we put into our bodies, what we use around ourselves, and what we leave behind when we're done. One of our most exciting discoveries from all of this has been the satisfaction and joy that living more sustainably has brought into our lives.
Me: What can organizations do differently to help educate staff on being conscious of their own footprint and become more socially responsible for the next generation?
A+M: We believe that the success of a business is all about transparency in practices. It's incredibly difficult for businesses to be more sustainable when most, if not all, of the options require upfront or additional monetary investment. Things like balancing CO2 emissions, investing in certain types of office space or supplies, reducing, repurposing, or recycling waste streams – these can all have serious financial implications that can be difficult for businesses to support. However, much like our Ecolimpet model of moving slowly, we believe that small changes targeting pivotal areas of importance can have a huge impact over time.
We mentioned this when we last spoke, but one of the most impactful things that a business can do is make it easier for employees and customers to make sustainable choices. Education is a great place to start. Courses, training programs, and employee education are all essential in creating a transparent environment where employees understand the business's sustainability challenges and are able to work towards a common solution together.
"We believe that small changes targeting pivotal areas of importance can have a huge impact over time."
Me: Are there any items in the office that can be swapped out for more eco-friendly alternatives?
One of the biggest mantras here at Ecolimpet is don't buy what you don't need. Only swap out items that need replacing, and when you do, replace them with eco-friendly alternatives. For larger items like office furniture, buying items second-hand is a great way to both save money and have a positive environmental impact! And don't forget that many used items can be collected by someone looking to recycle and breathe new life into them.
If you're committed to an eco-friendly environment, get rid of the office watercooler and invest in a water dispenser for reusable bottles – hopefully saying goodbye to those little plastic cups forever! We encourage everyone to go paperless where they can, but recycled office paper is a must – just be sure to recycle it again! Old batteries, electronics and printer cartridges can also be correctly managed to appropriate recycling companies and recycled back into new products.
All of these things truly depend on the type of business and where it is located, but there are almost always options available to those who are looking for a solution to a problem. We suggest starting an eco-friendly taskforce to look at how your office can be more sustainable today!
Me: If you were to pack an overnight bag to travel on business, what essentials should the sustainable traveler have in there?
A+M: First things first, don't travel anywhere without your reusable water bottle. There are so many great options out there and once you've chosen one, simply set off with it empty and fill it up once you're through security. You're doing your bit for the environment and you won't get bitten by those airport prices! When travelling, we also pack snacks in our beeswax wraps – they take up way less space than Tupperware, and simply fold away when you're finished.
We recently travelled away for a weekend and found that all of our toiletries fit into a space a little bigger than my wallet. We packed solid shampoo/body wash, tubeless toothpaste, plastic-free deodorant, plastic-free sunscreen, plastic-free lotion, and biodegradable corn floss – all of these are available on our website! My partner also travels with a muslin cloth, which saves using disposable wipes when washing your face.
This was my first time packing like this and I realized that I would take the exact same toiletries camping as I would to a business meeting – only my attire would change. Of course, I needed to dress smart on this occasion, but everything else I brought with me was entirely plastic-free and all compostable. Everyone has different toiletries and hygienic needs, but being waste-free and realizing that I still had all of my creature comforts was an excellent feeling! If you're based in the U.S. and you can't find a sustainable alternative to one of your travel essentials, please get in touch – we'd love to help!
---
Yet again, Andrew and Morgan have given me lots of ideas on how I can become a more eco-conscious individual. Hearing about their own progression towards a sustainable lifestyle has inspired me to question my consumer choices. While we don't have to go as far as setting up our own eco-friendly business, implementing small changes in our lives can make a big difference over time!
I'm determined to continue on my path to sustainability by becoming a more conscientious business traveler, as well as using some of the ideas that Ecolimpet have suggested to make some shifts in Diversity Travel's U.S. office too. I hope you'll join me on my journey!