The Role of Technology in Duty of Care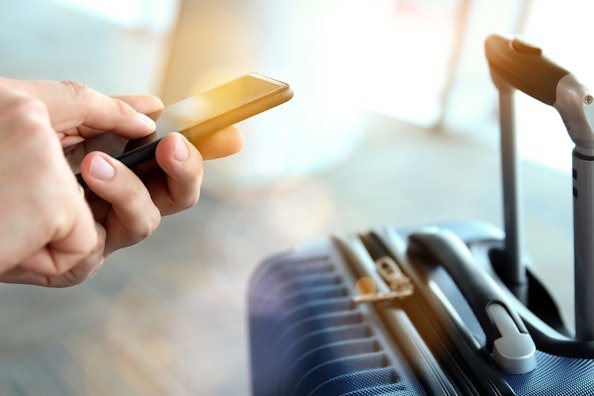 We know that the nature of the work that our clients do can sometimes mean travelling to some of the most dangerous places in the world. That's why your traveller's safety is a vital part of our duty of care service.
To fulfil our commitment to duty of care, we have invested in the latest travel technology and partnered with industry leaders such as ILS and Battleface to ensure our clients always have access to the best possible resources and support at the touch of a button.
Real-time tracking and monitoring
One of the most important aspects of duty of care is the ability to quickly and accurately locate and communicate with travellers in the event of an emergency. With the help our new app we can monitor the location of our clients in real-time and respond quickly if there is an issue. This can include sending emergency alerts and notifications, directing travellers to safety, or contacting the local authorities on their behalf.
Communication and Collaboration
Effective communication is a vital component to any duty of care situation. We utilise technology to ensure that no matter where in the world our clients are informed, and equally that we are on hand if you need to get in contact with us. With updates via social media and email, as well as points of contact within our app and direct messaging, we are always on hand to inform our clients and respond to queries or emergencies that you may have.
Partnership with Sherpa
We have partnered with Sherpa to provide our clients with extra reassurance when it comes to travel restrictions and requirements. Sherpa is a leading provider of visa and travel document services and can help our clients navigate complex travel regulations. Sherpa also provides up-to-date COVID-19 information, including travel restrictions, testing requirements, and quarantine regulations giving you peace of mind that you are in the know where ever you are in the world.
24/7 Support
Some times the old ways really are the best. Our clients have access to 24/7 support from our team of travel experts who are on hand to take your call wherever you are. Whether it's a last-minute flight change or a medical emergency, our team is always available to assist our clients. We understand that emergencies can happen at any time, and we are prepared to respond quickly and efficiently.
Technology plays a critical role in enabling Diversity Travel to keep our clients safe and informed. By leveraging real-time tracking and monitoring, data analytics and risk management tools, communication and collaboration tools, and travel risk management platforms, we can ensure the safety and well-being of our clients while they are traveling anywhere in the world. As the world of technology continues to evolve, we will evolve with it to ensure that our clients always have access to the best safety tools on the market