Three classes of service and non-stop flights to Canada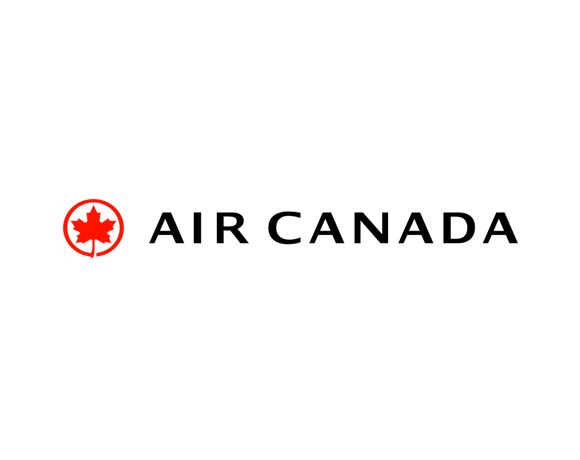 This summer, award-winning Air Canada is proud to offer more daily non-stop flights to Canada than any other airline. Departing from London Heathrow Terminal 2, featuring Air Canada's very own Maple Leaf Lounge, customers can choose from four daily non-stop flights to Toronto and double daily services to Montréal, plus daily flights to Calgary, Halifax and Vancouver. In addition, travellers can enjoy flights from Edinburgh and Manchester to Toronto – the only airline to offer a choice of three cabins from these cities!
Boasting a modern fuel-efficient fleet, with leading customer amenities, passengers can conveniently connect through the main hubs of Calgary, Montréal, Toronto and Vancouver to many worldwide destinations with a simplified process that offers speed, efficiency and premium services.
Three classes of service
Air Canada is pleased to offer our clients a selection of cabins of all services from the UK to Canada.
The very definition of luxury travel, clients can relax and unwind in Air Canada Signature Class* featuring aisle access Executive Pods, with lumbar support and massage function, converting into fully lie-flat bed. Travellers will enjoy superior dining with chef inspired meals, fine wines and spirits, on-demand in-flight entertainment, all priority airport services including extra baggage allowance, plus access to Maple Leaf lounges including the exclusive Air Canada Signature Suite at Toronto airport.
*Not offered on services to Halifax
A dedicated spacious cabin, Premium Economy features wider seats, with more recline and extra legroom, with up to 38" compared to Economy class. Your clients can experience premium meals served on chinaware, plus complimentary wines & beverages. A personal touch-screen TV with hundreds of hours of on demand entertainment, all priority services, including extra baggage allowance plus complimentary advance seat assignment.
Passengers in Economy can enjoy a spacious cabin with up to 31" seat pitch, complimentary head- phones and hours of on-demand personal seatback entertainment. Complimentary wines, spirits and meals, in-seat power, USB port, plus a single-pin audio jack. Passengers travelling with children under the age of 14, can enjoy free seat-assignment or for a small supplement enjoy extra-legroom seating.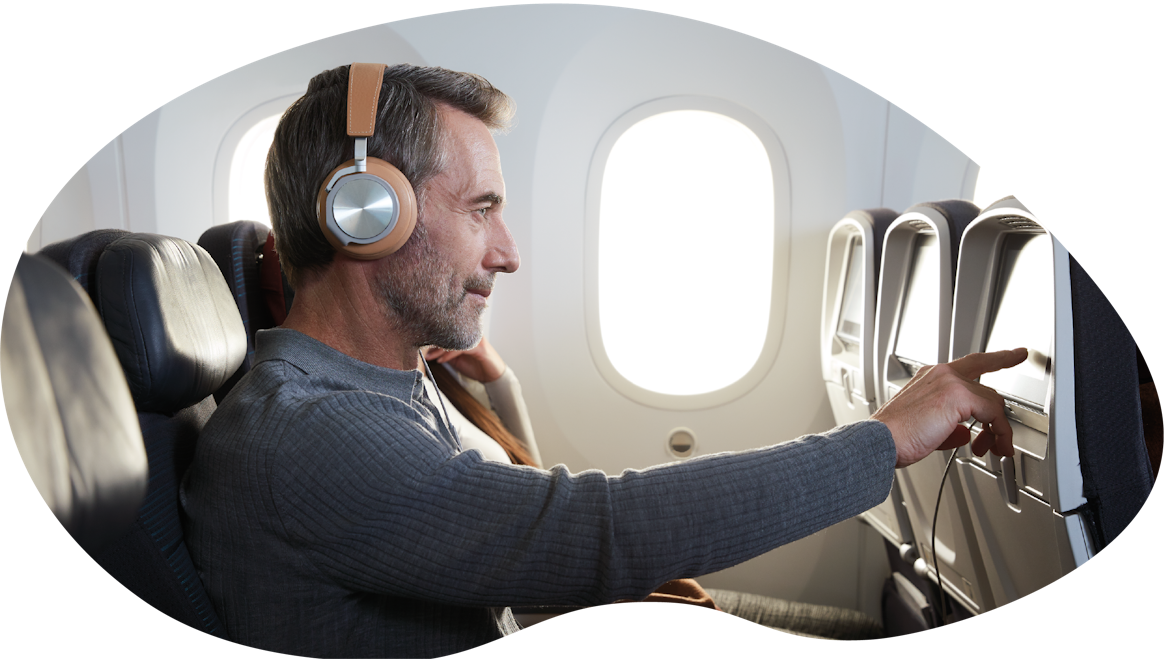 Air Canada's commitment to sustainabilty and specialist air fares
Air Canada remains deeply committed to long-term sustainability. The commitment is to a net zero emissions goal from all global operations by 2050, demonstrating its long-term commitment to advancing climate change sustainability throughout its business. To reach this, Air Canada will leave less through its operations with lighter planes and sourcing alternate fuels, leaving less carbon in the atmosphere, less noise in the communities, and less waste in our land and water by expanding recycling. For more information, please visit www.leaveless.aircanada.com
Air Canada is proud to offer a Humanitarian fare programme with flexible and competitive fares for travel on Atlantic Joint Ventures airlines for the purpose of Humanitarian work. Plus you can earn points, lower your travel expenses and benefit on business trips with PartnerPlusBenefit, Lufthansa's corporate bonus programme. For more information, please visit www.partnerplusbenefit.com