Travel Insurance Explained
Getting the right travel insurance for you next trip can be confusing. To help make sure you get the correct cover for your needs we've put together this handy guide to ensure that you can travel with peace of mind that you are covered.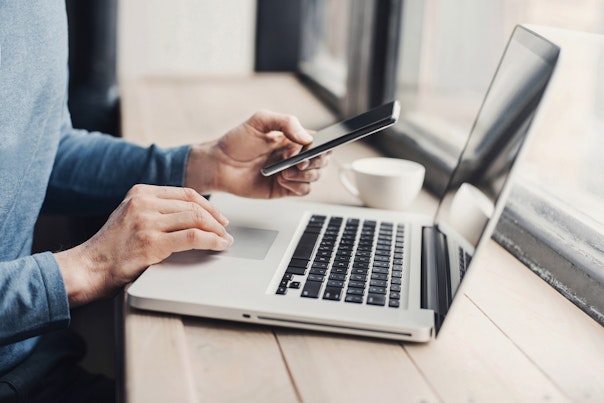 Travel troubles differ in every way except one: nobody wants them! No two trips are exactly alike, and a one size fits all travel insurance plan isn't always your best option. That's why it's critical for your peace of mind, and your bank account, to find a travel insurance plan that allows you to choose only the coverage you need. This makes travel insurance both affordable and sensible.
If you're not familiar with travel insurance, this guide provides real-life situations to help you understand what each coverage means, if you need it for your trip and how it will benefit you should the inevitable trip debacle happen.
Trip Cancellation and Trip Interruption coverage
These are two of the most common types of travel insurance coverage. This will cover non-refundable or prepaid deposits for cancellations and interruptions due to sudden illness or accidents that happen either before or during your trip.
"I was on a trip with my husband, and midway through I came down with the flu, so we went home earlier than planned. Because we had to suddenly cut our trip short, we lost all of the money we'd paid for the hotel and activities at our final destination.
—Cassie K.
Good for: travelers who book activities with hefty deposits, longer-term stays, and prepaid accommodations in multiple destinations
Skip it: travelers using frequent flier miles, or staying with family/friends
Trip Delay Insurance
Trip delay insurance covers unexpected hotel room costs, transportation costs, and meals as a result of the travel delay. Unexpected travel delays are all too common, so being able to affordably add this coverage to your trip could really be worthwhile.
"We were on vacation in Europe, and after three days in Lisbon, Portugal, we headed to the airport to catch an evening flight to our next city—only to find out it was delayed due to a staffing shortage. Since we wouldn't be able to fly out until the following day, we had to book a last-minute room at a hotel near the airport and spend the next day traveling instead of sightseeing."
—Jon S.
people who like to sleep in beds, anyone traveling during the current staffing shortage
Skip it: budget travelers with flexible schedules and the yoga skills necessary for sleeping in airport chairs
Good for: people who like to sleep in beds, anyone traveling during the current staffing shortage
Skip it: budget travellers with flexible schedules and the yoga skills necessary for sleeping in airport chairs
Cancel For Any Reason Coverage
This is an add-on for your trip insurance, providing the best flexibility.
"I had a safari package booked, which we kept postponing due to the pandemic. The company kindly extended how long our trip credit was valid for, but once I got pregnant, we decided to cancel the trip altogether. We lost our deposit."
—Natalia G.
Good for: dream vacations, high-deposits, long trips booked over 6 months in advance, anyone who reserves the right to change their mind
Skip it: quick trips with cheap or free accommodation
Who hasn't had their luggage get lost, items damaged in transit, sent to the wrong destination, or it arrived days after you did. Baggage insurance coverage allows you to get reimbursed for lost, damaged or delayed luggage.
"I was flying from Los Angeles to Syracuse, New York. When I got off the plane and went to the baggage carousel, I realized that my bags didn't make it on the flight, and the airline was unable to locate them. Since I didn't have anything to wear, my first stop was the mall for a change of clothes to replace the delayed items."
—Kristen P.
Good for: fashionistas, travelers with multiple checked bags or sports equipment
Skip it: people who don't care about their belongings
Rental Vehicle Damage insurance
Cover your bumper when you're traveling in unfamiliar areas, parking in tight quarters or renting a vehicle you're not used to driving. Driving a different vehicle can be stressful enough, let alone worrying about damage out of your control.
"I'm used to driving a sedan, but my rental got upgraded to during a work trip. I wasn't used to being so high off the ground. Not seeing the concrete barrier in front of me, I destroyed the front bumper on my first parking attempt. I had opted out of insurance because I assumed my corporate card would include it. It did not."
—Elyssa S.
Good for: people driving in foreign countries, on the other side of the road, or in unfamiliar areas
Skip it: those who leave the driving to someone else
Vacation Rental Damage insurance
Most people are diligent about taking care of rental properties, but sometimes you can't prevent those "uh oh" moments. You're on vacation too, so protect yourself from having to helicopter over your friends if the rental booking is in your name.
"I was staying in a townhouse in Santa Cruz, California. As I set my bag on the table, a vase that was sitting there fell over and rolled onto the floor, breaking on impact. It was a total accident, but the vase was beyond repair."
—Mike B.
Good for: families (especially with children), large groups, the accident-prone
Skip it: people roughing it in the woods, hostelers and couch-surfers
Travel Medical insurance
Protect yourself (and your wallet) with travel medical insurance to avoid unaffordable medical bills.
"I was visiting friends in Ecuador, and we went on a bike ride along an unpaved trail with rocky terrain. I took a turn too fast and fell, landing directly on my left arm. It broke in multiple spots, requiring surgery. Because I was in a remote location, I needed to be transported to the nearest hospital for an overnight stay."
—Greg M.
Good for: all domestic and international travelerss and adventurers
Skip it: hefty medical bills don't phase you
Pet Medical insurance
Just like you, your pets may need medical care while you're traveling. Ensure you can take care of your pet's medical needs and get reimbursed for emergency pet care, whether traveling domestically or abroad.
"My partner and I took advantage of remote work and rented an apartment in London for a month. While we were unpacking, our dog helped herself to some chocolate that was left out as a welcome gift. One emergency vet visit later, she ended up being fine, but it made for a stressful (and expensive) first few days."
—Avery D.
Good for: Owners without pet insurance, pets outside of a domestic coverage area, all pets traveling internationally
Skip it: pets within a domestic pet medical insurance coverage area
If you do your research, you can find affordable travel insurance that provides the coverage you need for peace of mind. Don't pay for expensive, one-size-fits-all trip insurance. Customize a coverage plan that makes sense for you. Check out the battleface custom travel protection that starts at only $20.
Availability of coverage depends on the details of each case and the terms, conditions, and exclusions of each individual policy.