Travel Safety for NGOs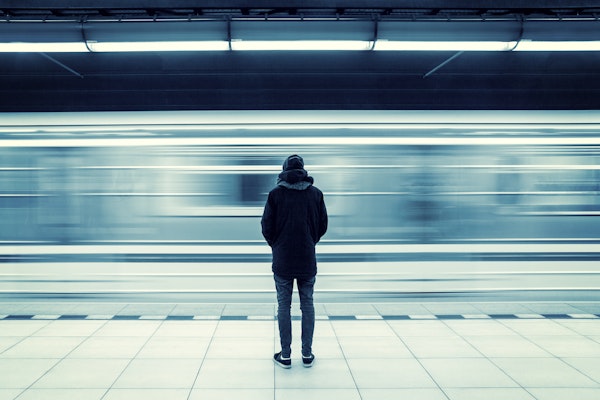 We all long for a painless travel experience, from a seamless flight to a trouble-free stay. Here at Diversity Travel, we understand that an unexpected problem can prevent NGOs from doing the work that really matters, turning a would-be productive trip into a stressful nightmare. While it's easy to cross your fingers and hope all goes well, there is always the chance that something could happen and when it does, it's best to be prepared. Diversity Travel are here to support NGO bookers and travellers every step of the way.
One of our core company values is 'We keep the customer at the heart of all we do.' With this in mind, we conducted our first comprehensive client survey to understand the areas that matter the most to our customers and to consider how we can improve their overall travel experience. The results of our survey, which was completed by over 1,000 individuals from the charity and NGO sectors, showed that a significant 28% of NGO bookers and travellers reported being affected by one or more incidents abroad:
Other issues included car accidents, missing luggage and theft. With so many potential risks at play, it's reassuring to know that your Travel Management Company is there to help you overcome any challenges, no matter how big or small they may be.
How does Diversity Travel help?
Duty of care is very important to us and we aim to make our NGO travellers feel comforted in the knowledge that we've got their backs.
Our dedicated consultants are equipped with the expertise and knowledge to make swift decisions when a problem does arise, and are available 24/7 every day of the year. If you are unsure of what to do in a situation, a member of the Diversity Travel team is always just a phone call or email away. Flight cancelled? Diversity Travel will rearrange your travel to ensure you get to your destination as quickly as possible.
We recognise that time is of the essence when faced with a worrying scenario. That is why we respond as quickly as possible when crisis strikes. In the case of a location-specific emergency, including terror-related incidents or extreme weather, Diversity Travel wastes no time in implementing a search for travellers in the area, and we always contact your organisation within two hours to provide them with details of affected individuals. If evacuation is deemed necessary, our teams work relentlessly to make arrangements and will stay in contact with you until you are safely back home. We prioritise your safety and wellbeing in such events and work hard to ensure you always know what is going on around you. Read this article to find out how we swiftly helped affected travellers when the Nepal earthquake hit in 2015.
38% of NGO bookers and travellers do not receive travel/country alerts before or during travel. We believe it's entirely possible to remove the worry factor of being lost in a new place when you know your organisation has real-time intelligence on your location! Our cutting-edge intelligence system feeds us the most recent information on hazards and incidents across the globe. Your company are notified of these straight from our system or, if they'd prefer, they can be filtered to include only those that are specific to their travellers. This means that you have a travel team who are always aware of possible risks, often before you are!
38% of NGO bookers and travellers receive no travel alerts or updates before or during travel, leaving them unaware of any potential danger nearby.
Along with regular travel alerts, you can enjoy increased peace of mind with our own coherent risk heatmapping system, PinPoint. PinPoint provides real-time intelligence on locations around the globe, highlighting any potential danger in your area of travel. With PinPoint, you'll be able to see the level of risk you may face wherever you are in the world, all with the use of a coherent colour coding system. Your organisation will also be able to track your location, so you can rest assured that someone will be aware of any evolving situations nearby.
There is nothing more frustrating than planning your trip to the very last detail, then having your visa application rejected because there is crucial information missing. Our specialist Visa Team is here to prevent this – amongst other problems – from cropping up at the last minute. We assist you from the outset, alleviating the pressure of what can often be a time-consuming and stressful process. This includes obtaining a second passport for you if needed, thus avoiding prevention of travel while your current passport is being held by the embassy.
All in all, our services have been designed specially for travellers such as yourself to maximise wellbeing and minimise risk. Whether it be resolving an issue with missing luggage or evacuating an area where danger is imminent, we believe it is our duty to ensure your safety and enhance peace of mind. With Diversity Travel, you can look forward to your travels while feeling safe in the knowledge that someone is always looking out for you.
Interested in our services or simply want to find out more? Click the button below to get in touch.