ADRA-UK Case Study
ADRA-UK is a humanitarian agency operated by the Seventh-day Adventist Church to provide individual and community development and disaster relief. Discover how ADRA-UK found a perfect fit with a personalised travel solution from Diversity Travel.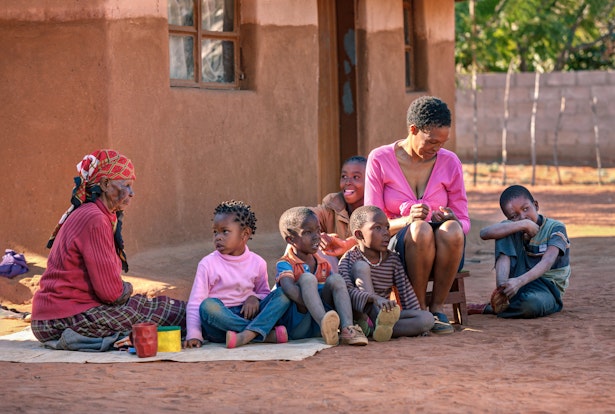 Client Obstacles
1. Low priority for incumbent TMC
ADRA-UK felt like a low priority with their previous travel management company (TMC) despite a longstanding relationship, and were not provided with enough options to effectively tailor trips to meet their needs.
Over the course of 10+ years, ADRA-UK identified a decrease in diligence from their TMC who were growing in size. ADRA-UK felt that as their TMC was dealing with an increase in larger clients, they were falling by the wayside and further down their travel management company's list of priorities. This was substantiated by increasing lack of attention to detail from their TMC as well as difficulties in maintaining a single point of contact for even simple enquiries.
2. Funding affected by travel booking
To be eligible for European Commission funding, ADRA-UK needed to book flights a month in advance of invoicing to accommodate payment processing times. ADRA-UK's travel management company didn't have the flexibility to offer this as a service and would refuse to buy tickets for crucial trips on ADRA-UK's behalf, requiring the ADRA-UK team to have to reschedule and modify existing plans.
Diversity Travel's Solution
1. Dedicated team and single point of contact
ADRA-UK were assigned a dedicated Diversity Travel reservations team, Cedar, to provide tailor-made travel management services with a personalised touch and an attention to detail ADRA-UK was sorely missing. Everyone at ADRA-UK now has direct contact with the Cedar team. When an ADRA-UK user sends a travel enquiry through to Diversity Travel, they receive a prompt response from an individual member of the Cedar team who will be their point of contact through to the completion of the enquiry or request.
2. Simple booking online and offline
Each member of the ADRA-UK team is now also able to book and approve travel themselves (pending in-house purchase order approval), enabling quick returns on requests and the ability to build a unique rapport with the Cedar team.
ADRA-UK can now also tap into Diversity Travel's extensive knowledge base, receiving tailored travel advice with access to a wide range of alternative travel options for logged requests. When itineraries are shared with Diversity Travel, at least 3 variations of the same trip are returned, complete with alternative routings, costs and travel options. This enables ADRA-UK to make further tweaks to their journeys, an added value benefit that has gone on to become a key factor in how they operate as an international aid agency.
3. Improved compliance
Having access to an extended network of trusted travel suppliers and specialised operators provides ADRA-UK staff with peace of mind, which in turn increases travel policy compliance. Maverick bookings with alternative agencies or with airlines directly have decreased and when travellers miss connections, they know that Diversity Travel are only a call away to assist them.
Similarly, Diversity Travel's Cedar team directly communicate any issues with itineraries or potential changes that may affect travel to alleviate the need for ADRA-UK staff to continuously check on their bookings to confirm they have not been affected by any unexpected or last-minute changes.
4. Cost savings through charity fares
Since working with Diversity Travel, ADRA-UK have also been able to take advantage of exclusive air fares and negotiated rates to achieve beneficial cost-savings.
Conclusion
ADRA-UK work closely with a dedicated reservations team, benefitting from greatly reduced travel spend and having a strong and personalised relationship with their committed and approachable travel management company.
ADRA-UK have achieved transparency in staff travel bookings and know they are accessing the best flights with reputable airlines, satisfying European Commission and DFID standards and gaining added value via the assurances they get through Diversity Travel.
ADRA-UK confidently use Diversity Travel to purchase tickets for members worldwide with access to clear, considered and well-coordinated itineraries at reduced prices – all delivered by a friendly and familiar member of the Diversity Travel team.