University of London Case Study
The University of London (UoL) has students in over 180 countries around the world. As a result, travel plays an important role for the University, enabling them to continue their learning and research and encouraging the development of international partnerships. The University appointed Diversity Travel due to our unique position in the academic travel market and our unrivalled expertise.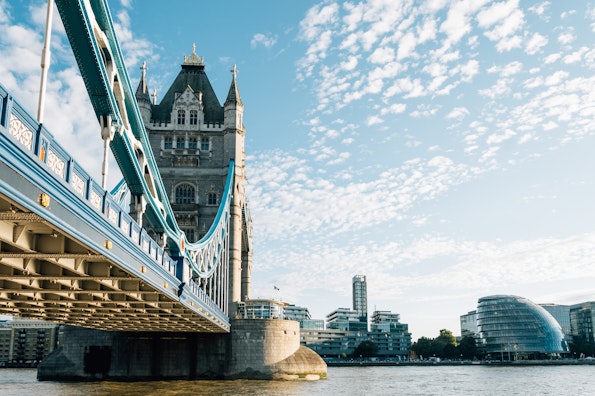 Client Obstacles
Prior to appointing Diversity Travel, the University had multiple travel providers in place, meaning there was a lack of a single point of contact. This had the potential to cause confusion for bookers when requiring support, as well as adding extra hassle to the booking process.
There were also a number of inefficiencies in the payment process due to this fragmentation, leading to an unnecessary number of expense claims. Staff had to raise purchase orders when paying for their travel and this required a great deal of administrative work for the finance team. Not only this, the lack of a centralised system meant there was no clear visibility of their travellers' whereabouts, meaning the University was unable to meet their duty of care obligations and could not provide their travellers with peace of mind.
It was also difficult to identify out of policy bookings and areas of high expenditure. With no way to improve these, the University experienced increased travel spend.
It was apparent that by appointing the right partner as their sole TMC, the University could benefit from a drive towards cost savings, improved duty of care, guidance regarding their travel policy and streamlining of their payment processes. UoL took the decision to formalise a partnership with a TMC to review their existing procedures and effectively manage their costs.
Diversity Travel's Solution
Phase 1
Phase one consisted of replicating UoL's current process through the use of an offline team. Diversity Travel allocated a highly experienced, sector specific Reservations team, with a dedicated point of contact for the University's bookers. The implementation of the team at this stage ensured a high standard of service was delivered to reassure the bookers during the transition.
Phase 2
Phase two consisted of developing and trialling an online booking tool and new lodge card payment process. In December 2018, Diversity Travel launched UoL's online portal for online bookings, through which we integrated a payment process to an embedded RBS OneCard.
Staff members now book and pay for their travel more efficiently, with no need to raise purchase orders. This has dramatically reduced the administrative burden on the University's finance department. Each department is charged through the embedded card and all transactions are then linked to Agresso, the University's finance system.
Launch of online booking portal
The launch of the online portal, GateWay, has also enabled UoL to access a host of useful tools all in one place, including:
Easy to use booking tools for air, rail and hotel,
so simple point-to-point travel can be booked
online at the booker's convenience
MiBank, our MI reporting tool, allows authorised
users to oversee their travel spend and monitor
traveller and booking behaviours. It also means
that the University can view all of its travellers'
whereabouts at any time, greatly enhancing
peace of mind
A multitude of other useful traveller information is
available to bookers, such as passport and visa
information, user guides, travel policy details and
more
Conclusion
With the help of Diversity Travel's committed teams, UoL has achieved ongoing efficiency and greater cost savings. Through the implementation of an online portal and payment process, the University now benefits from a smoother travel process, increased on-contract spend and less manual work for their Finance team.
During the first 10 months of working with Diversity Travel, UoL made savings of £13,938. They continue to benefit from our unique academic and negotiated fares which provide them with discounts, flexibility and increased baggage allowances. The University are also able to self-track their savings via our online MI reporting tool, MiBank, allowing them to see the benefits of choosing Diversity Travel as their dedicated TMC.