Devex World - Official Travel Partner
The Devex World event sees hundreds of leaders and prominent individuals from the charity, NGO, humanitarian, health, science, tech, social media, business, finance and entertainment sectors debate the impact of climate change, the pandemic and global conflicts under the banner of 'Do Good. Do It Well'.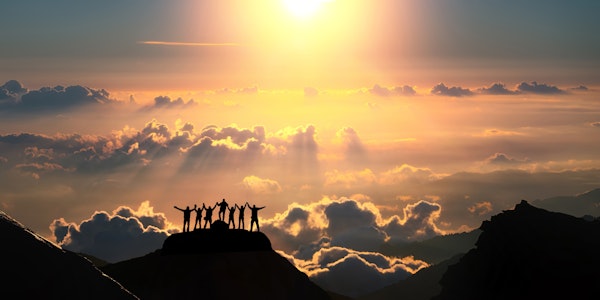 As the official travel partner for the global development event, Diversity Travel will be booking all travel for delegates who do not already have existing travel management arrangements.
This is the fourth time the Devex event has taken place and the topics in focus this year could not be higher up the agenda.
In May, the US Congress passed a massive aid package for Ukraine, enabling charities and not-for-profit organisations based in the States to increase their efforts to manage the humanitarian fallout caused by Russia's invasion.
As a specialist in travel management for charities and NGOs, Diversity Travel reports that bookings from humanitarian organisations for travel to support Ukraine have increased by 178 percent this year - while general bookings to or within the US have risen by 200 percent between January and May this year.
The recent announcement that there's no longer a requirement for a pre-departure test to enter the US will also only further demand moving forward.
Samantha Whittle, President of Diversity Travel, says: "Demand for business travel is unprecedented this year, with so many urgent issues for our customers in the charity, not-for-profit and NGO sectors that demand their attention.
"As well as making travel as sustainable as it possibly can be, organisations need to know that their employees who are travelling to potentially dangerous parts of the world are going to be in the safest hands. A high level of duty of care is now the only level that is acceptable.
"That's where the peace of mind that comes from engaging a specialist travel management company becomes vital - and this is the message we will be spreading to delegates at the Devex World event."
Since the Ukraine conflict began, Diversity Travel has facilitated travel for thousands of humanitarian and not-for-profit workers to get to the borders of the country to assist in the massive effort being co-ordinated to deal with the fallout from the hundreds of thousands of displaced people there.
Devex World is a unique event on the global development calendar. It is designed to be provocative and challenging, to encourage those present to think big about the future and innovation.
The Devex World event is being held at the Mead Center for American Theater in the American capital on July 12th.