Rail strikes: Dates announced for December and January
Further industrial action has been announced by the RMT Union in the run up to Christmas and into the New Year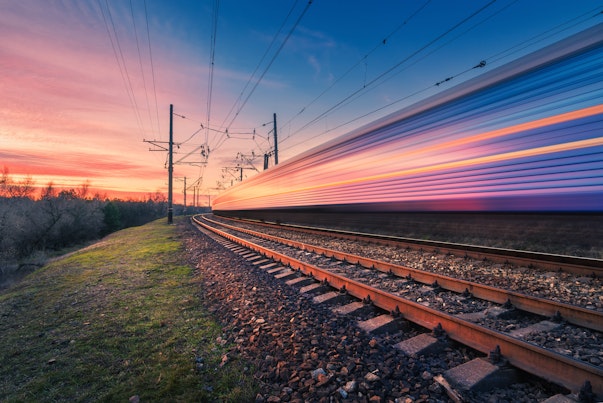 Rail passengers are to be hit by another wave of walkouts in December, after the RMT Union announced 40,000 rail workers will strike in the run up to Christmas.
It had been hoped that through negotiations, improvements could be made to workers conditions and pay and that any strike action could be avoided. However any hopes of an agreement were dashed when the RMT Union announced it's biggest stirke to date.
The dates for the stikes are:
Tuesday December 13th
Wednesday December 14th
Friday December 16th
Saturday December 17th
Saturday December 24th (6pm) - Tuesday December 27th
On December 13 and 14 Avanti West Coast services will also be affected by the strike action, and disruption is also expected either side of the outlined strike days.
Further strike dates have also been announced for January. The dates for the strikes are:
Tuesday January 3rd
Wednesday January 4th
Friday January 6th
Saturday January 7th
On the days of the strike it is expected that only 1 in 5 trains will run, and only 60% of train will run on days either side. There is also a ban on working overtime and rest days for the whole of the strike period which will cause further disruption.
You're booked to travel on a strike day - what are your options?
Options for ticket validity differ depending on the train operator you're booked with but if your train is cancelled, you are entitiled to a refund.
Validity of tickets for travel on strike days has been extended to the day before and up to 2 days after the date of the strike.
Please note that if you are travelling through London and your tickets includes the London Underground, it may not be valid on Underground services on an alternative date.
How do I know if my journey has been affected?
We won't know until closer to the strike dates which services have been impacted. You can check Trainline's status page, which will list all known disruptions here.
Will trains still be running on strike days?
There will still be some services running but these are likely to be extremely busy and or significantly delayed.
Diversity Travel is recommending against all but essential travel on these days, and would advise against booking any travel. Travel either side of these days may also be affected.