Turkey Earthquake: Country hit by 7.8 magnitude earthquake [Update]
More than 1,000 people have been killed after the biggest earthquake in 80 years hits Turkey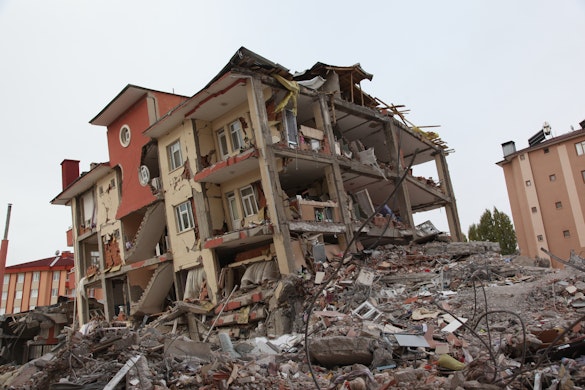 A massive 7.8 magnitude earthquake hit Turkey this morning, Monday 6th February, killing over 1000 people and injuring thousands more.
The earthquake, which hit in the early hours of the morning, is the largest to hit the country in nearly 80 years, and was followed up by another large earthquake early in the afteroon.
The eipcentre of the quake was the Turkish city of Gaziantep, but the effects could be felt across Turkey, Syria, Lebanon, Cyprus, Israel, and even as far as Egypt.
Rescue workers have been working tirelessly to pull people from the rubble of fallen buildings on both sides of the Turkey/Syria border. Buildings in the Turkish city of Adana were flattened, whilst to the East in Diyarbakir, cranes were being used to help rescue people from the remains of toppled buidlings.
Rescue efforts in the coming days could be effected by poor weather conditions in the affected areas. In the areas surronding the epicentre of the first quake, heavy rain and freezing temperatures will make rescue efforts more challenging, whilst further north heavy snow fall is expected. It is estimated that over 2,500 building were destoryed in the earthquake, leaving thousands of people without shelter.
Leaders from across the world have already pleged to send support to help the rescue efforts in Turkey and Syria.
UK Prime Minister Rishi Sunak said in a statement: "My thoughts are with the people of Türkiye and Syria this morning, particularly with those first responders working so valiantly to save those trapped by the earthquake. The UK stands ready to help in whatever way we can."
French President Emmanuel Macron described the images coming from both countries as "terrible" and said France "stands ready to provide emergency aid", while German Chancellor Olaf Scholz said his country mourned with the relatives of those killed and "will of course send help".
As a result of the destruction Hatay (HTY), Gaziantep (GZT), and Adana Sakirpasa (ADA) airports are closed to all but military flights.
We are supporting our clients who are currently in the region and all those who are due to travel there in the coming days. For further information or questions, contact your dedicated reservations team.