A guide to organizing overseas humanitarian work
A guide to organizing overseas humanitarian work
Humanitarian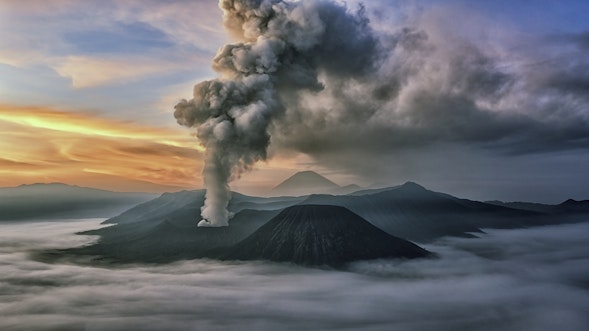 Many organize humanitarian work trips overseas either to provide aid or help a meaningful cause. For one, it can be a life-changing experience that will broaden your horizons and help you to grow as a person. It also allows you to make a difference in someone else's life whilst meeting new people and experiencing a different culture.
If you're new to the world of humanitarian work, we're here to help. This guide offers our expert tips on how to organize overseas humanitarian work in the developing world. It includes information on how to find organizations to volunteer with, what you will need whilst there and other traveling tips.
Choose the volunteering opportunity that's right for you
When looking for an overseas humanitarian work program, it's important to do your research. Many organizations offer volunteer opportunities, so it's important to find one that suits your interests and needs.
Some things you may want to consider include the location of the program, the type of work you will be doing, and the duration of the trip.
There are many different types of overseas humanitarian work programs and projects you can assist with. Some popular areas include teaching English, working in orphanages or hospitals, and rebuilding infrastructure after a natural disaster. It's important to carefully consider the type of work you want to do so that you can find a program that is right for your skills and abilities.
You can find an organization to volunteer with either by searching online or contacting your local charity or non-profit organization.
What to do before going on a humanitarian work program overseas
Before you set off on your overseas humanitarian work trip, there are a few things you will need to take care of. This includes getting your travel documents in order, packing the right supplies, fundraising for your trip, and making sure travel insurance and medical insurance are arranged.
It's important to make sure that your passport is valid and up-to-date before traveling. You will also need to have a visa for the country you are traveling to, as well as any other required travel documents such as a boarding pass or visa waiver. It's a good idea to make copies of all your important documents, including your passport and visa, and keep them in a safe place separate from your real documents - just in case you lose them or any valuables get stolen.
You will also need to pack the right supplies for your trip. This includes items like sunscreen, insect repellent, and a first-aid kit. It's also a good idea to pack clothes and supplies that can be helpful in the community and environment you will be working in.
Tips for traveling on an overseas humanitarian work program
When traveling abroad, it's important to be prepared for anything. Begin by learning about the country you'll be visiting. This includes things like the culture, language, the customs of the area, and the law. It can be daunting visiting a new place, but knowing a bit about the area before you go can be useful to ready yourself for the trip and it can help you acclimatize to your surroundings quicker.
You may also want to pack some basic supplies in your luggage for the communities that you will be working in. For example, it can be helpful to pack simple school supplies, such as pens and pencils, for the children in the communities that you will be working in.
It's also a good idea to bring along some basic living supplies such as toilet paper and tampons when doing aid work overseas. You will also want to pack extra batteries since power can be unreliable and it's important to remember that you won't be able to buy everything you need once you are there, so it's a good idea to bring along any favorite snacks, drinks, or commodities you think you may need.
Book a trip with Diversity Travel
Overseas humanitarian aid work allows you to travel and give back to a community at the same time. You will learn new skills, make friends with people from all over the world, and experience different cultures.
At Diversity Travel, we can ensure your overseas humanitarian work program runs without a hitch. We'll assist with everything from booking flights and accommodation to securing discounts and negotiating with suppliers. Get in touch with our team today to see how we can assist you.