Collaboration in Motion
Diversity Travel's commitment to teamwork, and how it benefits our clients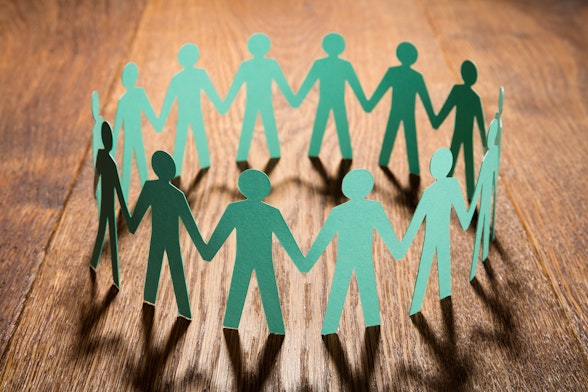 When it comes to providing the best service in any industry, there is often two key things you need to look for. The first is does the company providing the service have values that benefit the industry. The second is do the employees hold those same values?
At Diversity Travel we pride ourselves on answering yes to both of those questions. We are proud of our values, and proud to employ people that share those values.
We are committed to delivering the best service possible to our clients, and ensuring a seamless journey from start to finish, and key to this is our joined-up approach, starting from the top.
Between them, Daniel Lloyd, Senior Vice President of Operations, and Beverly Weir, Senior Vice President of Sales, have over 50 years' experience in the travel industry. Not only that, but both have a passion for non-profit and humanitarian work, sharing their values with Diversity in being proud and passionate about what they do. Together, their experience mixed with their commitment to delivering their values allows them a greater connection to the people they work with.
Daniel's commitment to the humanitarian sector goes beyond his work, having held trustee and chairman roles raising money for testicular cancer after his own personal battle with testicular cancer and lymphoma years ago. It was surviving that experience that led to Daniel reconnecting with his love for travel and humanitarian work, and to find a company that matched his passion for both. Starting as a consultant at Diversity Travel and working his way up to SVP of Operations due to the guidance and support of the Diversity Travel team, Daniel is now in a position where he can pass on that same passion and support to others and ensure that Diversity Travel's values are kept at the forefront of everything that we do.
Working alongside Daniel as SVP of Sales, Beverly Weir has over 25 years of experience in the travel industry and has spent the last 9 years focusing entirely on the non-profit sector. Beverly came to Diversity Travel with glowing client recommendations, and with her commitment to keeping the customer at the heart of everything that she does, continues to deliver Diversity Travel's values to our clients daily.
Between them, both Daniel and Beverly recognize the importance of synergy between roles, and how imperative it is to bring the best service to our clients. The only thing that can be better than 25 years of experience is 25 more. Through regular collaboration we understand how to best serve our clients from the front line to maximize the savings and efficiency with their programmes. The communication between teams and coming together of values ensures that both departments understand the issues and challenges that we face in the Travel Management industry and allow an agreed joined up solution. Together there is an understanding of the evolving, reactive and un-planned nature of the work that is carried out by our clients, and with the professional and personal experience of Daniel, Beverly and the rest of the Diversity Travel team, we can understand and navigate the volatile world our clients operate in.