Diversity Travel shortlisted for Sustainable Travel Champion and Best Business Travel Agency at TTG Top 50
Diversity Travel is proud to announce that we have been shortlisted for the Sustainable Travel Champion of the Year award, as well as the Best Business Travel Agency at TTG Top 50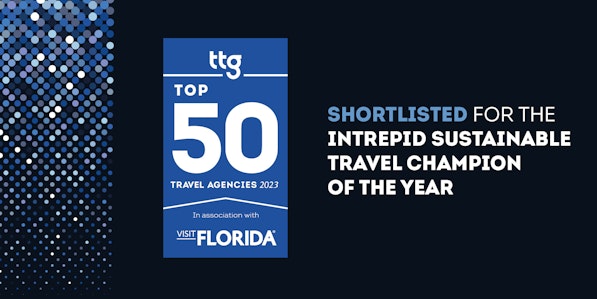 We are thrilled to have been shortlisted for Sustainable Travel Champion and Best Business Travel Agency at TTG Top 50.
Sustainable travel has always been a key concern, and we are one of the only travel management companies that has been Carbon Neutral certified since 2011.
In 2022, we unanimously declared a climate emergency and as a result, we accelerated action during this period to reduce our impact on climate change. We have taken several steps to expand our understanding of sustainability issues. For example, we have:
Appointed a Head of Environmental Action to help focus our efforts and continue to think more about sustainability across our business.
Set a six pillar Climate Action Strategy, with challenging but imperative targets to achieve net zero on scopes 1 to 3 by 2025.
Become the first Travel Management Company to be accepted as a member of Business Declares, a not-for-profit organisation, that raises awareness across the business sector of the imperative to accelerate action to address climate change, biodiversity loss, and social injustice.
Maintained our ISO 14001 Environmental Management Standard certification since 2008.
Encouraged our staff to attend sustainability-focused events and conferences such as the SUMS annual conference called The Sustainable University.
Launched our proprietary integrated rail booking technology – which enables our customers to compare options more easily.
We always put sustainable travel at the heart of our growth plans, and this focus helps us educate and empower our clients to reduce their impact on the environment.
We believe that as a travel management company we are in a unique position to be able to educate our clients and promote sustainable travel options, to help them make informed decisions about travel.
Sustainability is a responsibility that we all share, and by taking steps to reduce our environmental impact and promoting sustainable travel practises, we hope to set an example for other business to make a positive contribution to the planet.
The TTG Top 50 Awards will take place on April 27th at the The Vox in Birmingham.