How can a non-profit get flight discounts?
We provide our expert tips on how to secure affordable non-profit flights for your organisation
NGO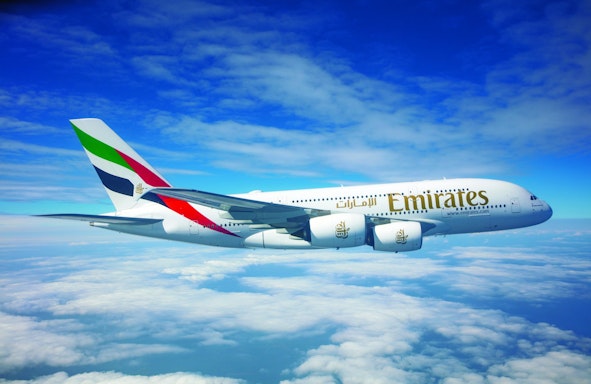 Many airlines offer discounted fares to non-profit organizations. Each airline will have its own policy on how they determine which organizations to give flight discounts. Alternatively, you can obtain flight discounts through a dedicated non-profit travel agent.
Discounts available to non-profits may include special deals on airfares, reduced taxes, and fees. Some airlines will also offer additional flexibility to non-profits booking through them, so they can easily change their flight dates if needed.
This article will explain how to get discounted fares with major airlines and how much money non-profits can get off their flights.
What are non-profit airfares?
Non-profit airfares are rates that airlines offer to NGOs, to help their staff, volunteers, or partner organizations where they need to go quickly and affordably. This means that non-profit workers can fly for significantly less than the standard airline ticket price, helping them to adhere to strict budgetary constraints. They may even provide additional customer services such as:
Flexibility on flight dates
Access to special fares for special projects or emergencies
Additional baggage allowance
Longer hold times
No Saturday night stays
What are the requirements for a non-profit to get flight discounts?
In most cases, organizations must book with a non-profit travel specialist who can obtain flight discounts for them. Airlines or travel management companies will usually require some documentation that proves you are a non-profit organization, including:
A non-profit identification.
Evidence that your non-profit has accepted your trip, via a letter or e-mail.
An NGO's original certificate of membership.
An official letter of mission on the non-profit's official letterhead.
It's important to keep this documentation with you throughout the duration of your trip, as you might be required to produce it.
How to find flight discounts for non-profit groups
Airlines offer discounted rates for non-profit organizations, and some have specific programs that cater to NGOs specifically. Non-profits can also look into special fares that may be available through travel agents.
It's important for non-profit groups to keep in mind that flight discounts are not always easy to come by without the help of a third-party organization that specializes in this area. In order to apply for a discount, groups will likely need to provide documentation proving their non-profit status. This can include things like an official letter from the organization's governing body or a copy of the group's tax-exempt certificate.
Is a non-profit exempt from flight taxes?
There is no definitive answer to this question, as tax exemptions for non-profit organizations can vary between states, countries, and airlines. In general, however, flights taken for business purposes are tax-deductible, so you may be able to reclaim any taxes you pay this way.
It's also worth checking with your local government to see if there are any specific tax exemptions you are eligible for. The best way to approach this is to speak with a local travel agent or your airline of choice and find out how you can save the most money possible in terms of taxes and fees.
How can Diversity Travel help?
We're the experts when it comes to travel management, and we've helped countless NGOs and non-profits secure the best airfares, book flights for their employees, and get amazing discounts on group travel.
Get in touch with a member of the Diversity Travel team to learn more.