How to book flights for overseas humanitarian work
We show you how to secure affordable and flexible flights for overseas humanitarian work in this article.
Humanitarian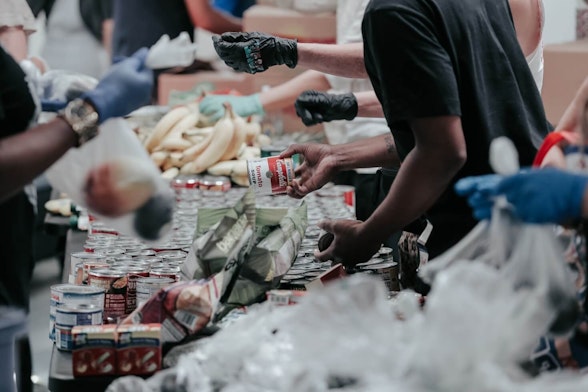 Several challenges come with booking flights for overseas humanitarian work. Not only do you have to worry about finding a flight to your desired destination, but you'll also have to consider the cost implications.
The challenges of booking flights for humanitarian work abroad
In many cases, humanitarian workers need to travel to remote, hard-to-reach areas or areas that have been struck by natural disasters or other hardships. Organizing flights to these destinations can be a challenge as there are often few direct flights and the cost of tickets can be high.
In addition to this, humanitarian organizations are often working on a budget as they rely on donations. So, affordable flights are essential for ensuring the organization is able to continue its work and help those who need it most.
One challenge that is unique to overseas humanitarian missions is security. They can sometimes involve traveling to unstable areas or conflict zones. This can often lead to last-minute changes or cancelations, so it's important to be flexible when booking flights
How to book affordable overseas humanitarian flights
Despite the challenges mentioned above, there are several ways that organizations and individuals can book more affordable flights for overseas humanitarian work.
Try to find a flight with a stopover
This can help to reduce the cost of your ticket. This is also a good option if you are unable to find any direct flights to your destination.
Book flights as early as possible
The earlier you book, the more likely you are to find a good deal. Of course, due to the nature of overseas humanitarian work, plans may change at the last minute. This is why it's essential to look out for airlines that offer flexible flights and cancellation policies.
Consider flying with a budget airline
This option is often cheaper than flying with premium airlines, but it can be slightly less comfortable and may include fewer amenities and services.
You'll need to consider factors like humanitarian baggage allowance, policies on traveling with medicines and medical equipment, amongst many other factors. Do your research beforehand so you know what to expect from the airline.
Consider traveling during off-peak times
Traveling outside of peak season allows you to take advantage of cheaper flights. This is because there are usually fewer passengers and the demand for tickets is lower.
Look for specialist humanitarian travel agencies
There are agencies that specialize in organizing affordable overseas humanitarian flights. These humanitarian travel agencies can often negotiate better deals with airlines and they often have a wealth of experience when it comes to organizing humanitarian missions.
Other factors to consider when planning volunteer humanitarian work abroad
When you're booking your flights, there's a lot more to consider than cost. You'll need to ensure the airline you choose can successfully accommodate your baggage, travel schedule, and equipment. Many airlines are flexible when it comes to working with humanitarian organizations, but it's essential to check the details well in advance to ensure you're adequately prepared for your trip.
Humanitarian baggage allowance
Humanitarian organizations often need to travel overseas with a large amount of baggage, so it's important to check the weight allowance and other restrictions before booking. Some organizations may require you to pack 'humanitarian backpacks', which can weigh anywhere between 60lbs and 90lbs. This means that standard baggage allowances won't apply in this situation.
Look out for flight operators that offer humanitarian baggage allowance. This often means you can take additional bags free of charge, as long as they are labeled correctly and contain humanitarian items such as medical supplies, food rations, or clothing donations.
Traveling with specialist equipment and medicines
If you're traveling overseas with specialist equipment or medicines, it's important to double-check the airline's policies on this. Many airlines have restrictions in place when it comes to carrying large quantities of liquids, gels, and aerosols. You may also need to provide documentation from a qualified medical professional stating that the items are required for your humanitarian trip overseas.
Group sizes and travel schedules
If you're traveling overseas with a large group of humanitarian workers, you may find it difficult to book flights for your entire team. You'll need to contact the airline directly and provide details about the size of your party, how many bags will be required, and whether any special equipment needs transporting overseas.
The flight booking process
Before booking your flight, you'll need to ensure you have all of the above details to hand. This will help to ensure a smooth and stress-free booking process.
Clearly state your:
Group size
Baggage requirements
Travel date
Destination
Once you've provided these details, the travel agent or airline will be able to provide a quote for your humanitarian flights overseas. You should then receive confirmation of your bookings via email or telephone. Ensure all details are correct before confirming the booking, to avoid any complications further down the line.
How can Diversity Travel help?
We're the experts when it comes to organizing flights and transport for overseas humanitarian work. Our team has years of experience in working with humanitarian organizations, and we're always happy to help out with any queries or questions you may have. Get in touch today to find out more about our travel services.