Let's get greener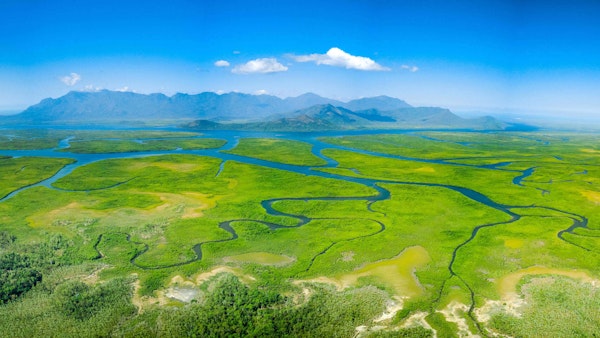 Guest Blog by Dan Lloyd, SVP, Operations
Sustainability is a key focus for us here at Diversity Travel, but there's always more that we can do as individuals. Over the past few months, I've been in conversation with Ecolimpet, a US-based company focused on providing eco-friendly solutions, to explore the environmental challenges of business travel and their solutions.
In my previous conversations with Ecolimpet, the focus was mainly on what we – as individual business travelers – can do to reduce our impact on the environment. While the advice shared so far has been a gamechanger for me, I believe that implementing more sustainable changes within businesses can have a particularly far-reaching impact.
That's why I decided to reach out to Andrew, one of Ecolimpet's founders, for more information, suggestions and solutions on how to become more sustainable in a corporate environment.
---
Me: Why is corporate sustainability so important?
A: Corporate sustainability can have amazing and impactful environmental effects. The US Energy Information Administration estimated that the 5.6 million commercial buildings in the US use an annual 6.9 trillion BTUs of energy1. To put this into perspective, that's roughly equivalent to the amount of energy needed to run 202,000 stadiums on matchday3! Reducing that quantity by even small fractions can have significant positive impacts.
Me: Where's a good place to start for businesses wanting to reduce their environmental impact?
A: In order to analyze a potential area of sustainable focus, I find that it helps to make a list of all business inputs. Every business has different needs, but examples of actionable items are:
1. Energy consumption
2. Office supplies
3. Employee interactions
Some easy ways to reduce energy consumption are to switch your office over to energy-efficient lightbulbs. More site energy is consumed for lighting than for any other single end use1. Though energy-efficient bulbs may be an expensive investment upfront, they have been proven to save huge quantities of energy over time. Installing motion sensors, timers, and increasing exposure to natural light are all ways to decrease the energy demand for your lighting.
Climate control is another area of potential energy reduction, as well as standby power – something that's often overlooked. This is the power draw used by plugged-in items that have been turned off or are on standby. If possible, unplug appliances at the end of the workday to conserve wasted expenditure. If it's not possible to unplug, there are various software installations that will allow you to drastically reduce the amount of energy lost to standby power.
Me: Is there anything else that businesses can do outside of the physical workspace?
A: When it comes to sustainability, an easily overlooked input to your business are your employees. You can reduce your environmental footprint by encouraging green commuting. This is any form of commuting that doesn't involve a single person driving alone to work, such as carpooling, public transit, walking, cycling, etc. On average, the US commuter spends 27 minutes traveling to and from work each day2. This adds up to over 100 hours a year that can potentially be reduced.
One of the most important factors to consider with employee sustainability is company policy transparency. Ultimately, working as a team towards clearly defined goals will promote all other aspects of workplace sustainability. This can be encouraged by having company meetings, establishing sustainability committees and/or creating sustainability roles, and working with third-party certifying sustainability agencies.
On average, the US commuter spends more than 100 hours a year traveling to and from work.
Me: Can you tell us a bit more about that last part?
A: Of course – for many businesses looking to certify with a third-party agency, there are hundreds of certifying bodies with their own sustainability criteria. Businesses can use these to record, report, and monitor their workplace sustainability efforts. One well-known example of an agency in the United States is Leadership in Energy and Environmental Design (LEED), which has established a green building certification system for commercial properties. This is just one example of many that are available to support businesses.
Me: Is there anything else you'd like to add?
A: Just this – corporate sustainability can seem incredibly complex, but it can often be solved with simple solutions, a can-do attitude, and teamwork within the business 😊
After learning more about corporate sustainability, I'm feeling even more inspired to make changes in the Diversity Travel office in Arlington. In fact, I've already implemented the following:
Energy-saving light bulbs
Reusable recycled cutlery
Pens and notebooks made from recycled materials
Power-down initiative to reduce energy waste
And it won't stop there! I'll be continuing my sustainability journey for the long run – there are always things that we can be changing to become greener and look after our planet for generations to come.
---
"Manufacturing Energy Consumption Survey 2018, Tables 1.2, 2.2, and 3.2" United States Energy Information Administration. Feb. 2021.
"Census Bureau Estimates Show Average One-Way Travel Time to Work Rises to All-Time High." United States Census Bureau. Mar. 2021.