Navigating Layovers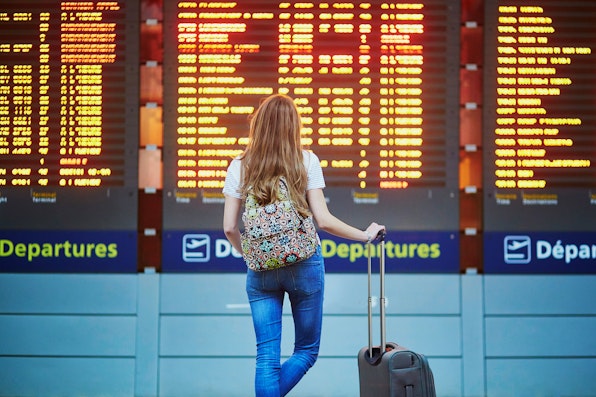 For those in the charity, academic, and not-for-profit sectors, ensuring a smooth journey is essential to carry out your vital work. One obstacle to that can often occur, especially when travelling to less accessible locations, can be international layovers. If you are experiencing a layover for the first time the process can be a confusing one. So to help you we have put together this guide for everything you need to know to prepare for, and navigate your next layover.
Choose the Right Flight

Selecting the right flight is the foundation of a seamless international journey. When booking your ticket with Diversity Travel, keep in mind the layover times and locations. Longer layovers may offer opportunities to explore the connecting city, while shorter ones may be more efficient but leave less room for error. Also, consider any visa requirements and whether you'll need to go through customs and immigration during your layover.
Know Your Connection City

If your layover involves a US city before departing abroad, you typically won't go through customs and immigration until you arrive at your international destination. However, if your layover is in a foreign country, the process can be more complex. If you're changing planes in the US, you'll usually clear customs and immigration at your first US port of entry.
Understanding US Pre-Clearance Facilities

In some cases, US travelers may encounter pre-clearance facilities in certain international airports. These facilities allow travelers to complete US customs and immigration procedures before departing from their layover city. This can save time and streamline the process when you arrive back in the United States. Pre-clearance facilities can be found in various locations, including:
• Canada: Major Canadian airports like Toronto Pearson, Vancouver, and Montreal-Trudeau offer pre-clearance facilities.
• Ireland: Dublin and Shannon airports provide US pre-clearance.
• The Caribbean: Several Caribbean airports, including Nassau in the Bahamas and Aruba, offer this service.
If you have a layover in a city with a pre-clearance facility, you'll go through customs and immigration there, making your return to the US much smoother.
Check Visa Requirements

Visa requirements vary widely from one destination to another. Be sure to check the visa requirements for both your final destination and your layover city. Some countries have transit visa requirements, while others may allow visa-free transit for certain durations. The experts at Diversity Travel can assist you in understanding and fulfilling these requirements, ensuring a seamless journey.
Maximize Your Layover Time

If your layover is long enough to explore the layover city, seize the opportunity. Research the city's attractions, dining options, and cultural experiences to make the most of your time. Diversity Travel can help you create itineraries tailored to your layover, allowing you to experience the culture and sights of the layover city.
Pack Smart

When traveling through customs and immigration, it's essential to have all your travel documents readily accessible. Keep your passport, visa, boarding passes, and any other necessary paperwork in a secure and easily accessible location within your carry-on luggage. This will expedite the process and reduce the chance of stress during your layover.
Stay Informed

Flight schedules can change, and layover times can be adjusted. It's crucial to stay informed and keep an eye on any announcements or updates provided by your airline. At Diversity Travel, we excel in keeping travelers informed and updated about their journeys, ensuring that you remain connected and informed throughout your trip.
International travel can be a rewarding but complex experience, especially for those less familiar with the process. With Diversity Travel as your travel partner, navigating customs, immigration, and layovers becomes much more manageable. Trust in our expertise to make your journey as smooth as possible while you continue your vital work in the charity, academic, and not-for-profit sector. Safe travels and enjoy your international adventures with Diversity Travel!