Short Term vs Long Term International Mission Trips
Mission Trips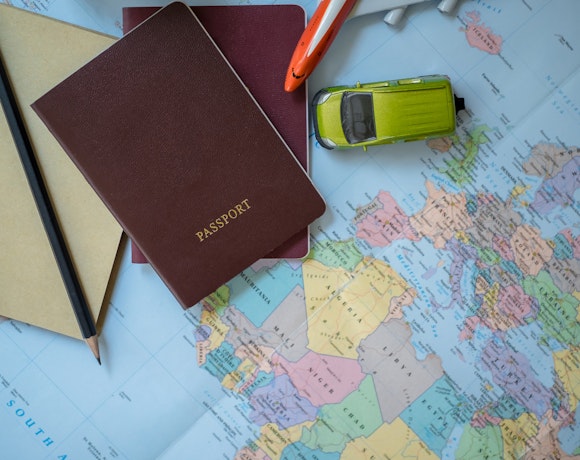 It's no secret that both short and long-term mission trips have their benefits and advantages. But which one should you choose and what are the differences between them? Having decades of experience in the humanitarian/mission trip sector means we're perfectly positioned to answer some of those questions so that you can arrange the most effective mission trip for your group or organization.
First things first
When choosing the type or length of a mission trip you will embark on, it's essential to think of any goals or objectives you have. What is the problem you want to help solve? Determining the type of work you want to do, the causes you want to support and the change you want to see will surely assist you in making a realistic decision and estimating how long it may take for you to make a real impact in these areas.
Short-term mission trips
Short-term mission trips appeal and are ideal for a number of reasons, first off they can be more affordable than a long-term mission trip.
Less of a financial burden
It's possible that you may find that many of your volunteers have other financial commitments or are students. This may present obstacles when pricing up what a mission trip is likely to cost them.
By embarking on a short-term mission trip, your group members are still able to make an impact and support causes they care about at a lesser financial cost. This is something to consider when weighing up the pros and cons and length of time of a mission trip.
Gives a taster of what mission trips are like
When you choose to go on a shorter mission trip, it gives you the chance to gain real insight into what it's really like to help and support in areas that need it most. These trips are not for everyone and can be mentally and physically exhausting, so it's a great idea to opt for a shorter one to start with, in case the experience is not for you or doesn't suit a member of your group or organization.
Enhances skills within your organization
When you're on a short-term mission trip, it may help to focus and make you more productive, as the time you have to dedicate is less. This will help strengthen skills within your groups, such as time management, team building, communication and organization skills.
Small steps, still make a big impact
Huge change and lifelong impacts can still occur, even on a short-term mission trip; whether you are helping deliver medical aid, spread a religious message, build homes or help disadvantaged communities, any support is valued, appreciated and makes a world of difference.
So don't be put off by the length of stay. Great work and even greater things can happen regardless of the length of time.
Long-term mission trips
Long-term mission trips allow you to make huge differences in supporting movements, charities, causes and humanity. They enable you to invest a significant amount of time and resources that amount to long-lasting change and development.
A real commitment to change
Committing to a long-term mission trip will make an even more significant impact and enable you to experience the changes you have set in motion. They give you the space to take your time and create phases in your plan on how your efforts can be maximised. You may be able to see projects through from start to finish, for example, helping to build a home or a hospital or building wells that provide clean water to disadvantaged communities.
Strengthen relationships and build trust
Having a longer time on a mission trip enables your team to develop stronger connections, bonds and relationships with their team and also members of the community they are helping. This will not only make your group stronger but also solidifies trust.
Vulnerable people or those in distress are far more likely to be receptive to help and care if it's provided by a familiar face, it helps create a more comfortable environment for everyone and can make volunteer and workers' life and job easier.
It also helps you grow as an organization and provides networking opportunities so you can connect with people and partners that can help you in your mission.
Changes your outlook and encourages personal growth
Typically a long-term mission trip means you spend at least 2 years, so again there is a real opportunity for change and not to mention personal and professional growth. Spending a significant amount of time on a mission trip helps ground you, it helps you look at the world through a new lens and helps gather perspective.
This is incredibly valuable as it enables you to develop your team, make a stronger connection with your faith and gives you the tools and expertise to help in other areas of the world.
Book a short or long-term mission trip today
At Diversity travel, we can assist you with a variety of mission trips, regardless of the length of time you want to spend. Our friendly experts will go above and beyond to ensure you and your organization are equipped to make the biggest impact possible.
We can help at any part of the process, whether it's the documents and visas you may need, airfare rates and making sure you get the right baggage allowance, nothing is too much trouble.
Get in touch with our team for any advice, or to start planning your mission trip today.