Technology-Driven Solutions at Diversity Travel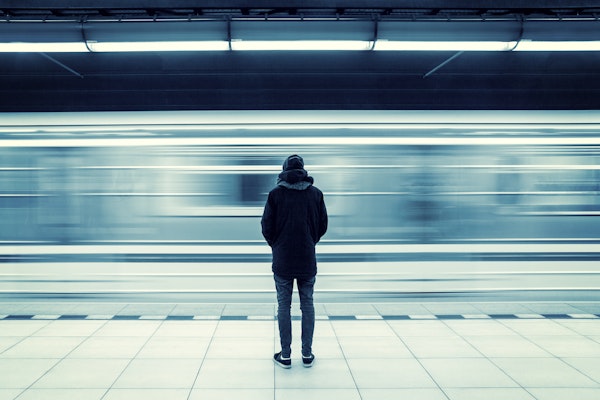 As pioneers of technology-driven travel management solutions, we're always excited to show businesses what we can offer in terms of cost- and time-saving travel tools. We've put together this blog post to outline the features and benefits of our industry-leading technology and how it can help improve efficiency across your organisation.
Our Online Booking Tools
Our wide-reaching survey of academic professionals found that there is a preference for online booking. We understand that not everyone wants to book through a travel consultant, which is why we've created a suite of online booking tools, with the option to talk to one of our dedicated team members should you require support.
What are the benefits of our online tools?
Built by the experts – our in-house booking tools are built by our experienced developers and UX designers. They've been designed with you in mind for an enhanced user experience
Future proof technology – our technology has the ability to scale with the growth of your business
24/7 access – all of our tools can be accessed from any device with internet access, at any time of the day
Exclusive fares – bookers have access to specialist fares which are unique to their organisation
Human touch – our online team are equipped with the relevant knowledge to answer any queries you may have
GateWay:
Our online portal is the focal point for all your travel booking needs. With GateWay, you can:
Access all of our online booking tools
View and create multiple traveller profiles
View your organisation's policy documents
Access support 24/7
Access our Visa Application tool and Visa Database
FlightPath and BaseCamp:
Our online flight booking tool, FlightPath, and our hotel booking tool, BaseCamp, have been built in-house by our development team. Both tools have:
Access to the same fares that one of our travel consultants can see. This includes charity, academic and negotiated airline contracts, as well as any special hotel rates that have been negotiated for your organisation
Flexible filter options
The option to hold flights and save hotel quotes, meaning there is no commitment right away and you can get further approval if needed
The ability to book for multiple travellers in one booking
The ability to adjust the online booking policy to your organisation's requirements
You can view our online tool user guides and video tutorials here.
Duty of Care
We understand the importance of safety and wellbeing when it comes to travel. That's why we've created innovative tools which aim to minimise traveller risk as much as possible.
PinPoint:
PinPoint is our cutting-edge traveller tracking software. The tool uses a comprehensive colour coding system to highlight the levels of risk at different locations across the globe. PinPoint provides:
Visibility of multiple travellers across the globe
Pre-trip travel advice
Real-time travel alerts which notify travellers of potential risks
Traveller search function which enables colleagues to locate a specific individual via GPS tracking
DTravel app:
We also have our own app, DTravel. The app keeps everything in one place for travellers, adding to their peace of mind. The app includes:
GPS tracking
Weather updates
A panic button that travellers can use if they feel at risk
A messaging service
As well as these safety features, DTravel also includes a handy expenses tool and a currency converter.
Creating efficiencies in travel booking, procurement and payment
Here at Diversity Travel, we don't just book travel. We help our clients identify areas of improvement when it comes to efficiency and cost-saving opportunities in their travel processes.
We offer to build bespoke solutions for clients tailored to their unique problems or priorities. Whether this be applying new online or offline solutions across multiple departments, streamlining the booking or invoicing process or implementing a new payment method, our development team has the knowledge and expertise needed to execute these solutions seamlessly.
You can read more about how our technology has helped clients reduce travel spend and increase efficiency in our case studies.