The Things That Often Go Wrong When Planning a Humanitarian Trip
Humanitarian Travel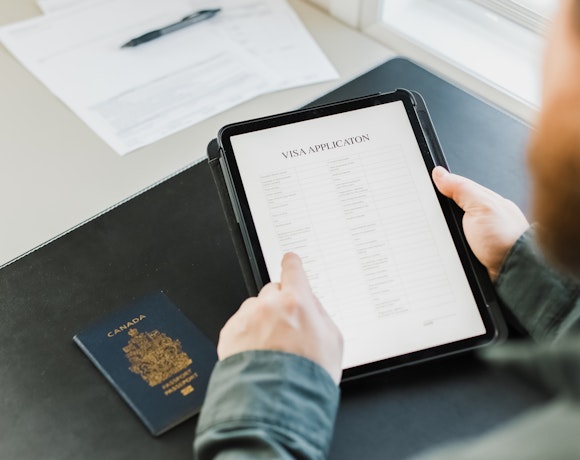 Making preparations and planning for a humanitarian trip goes way beyond that of a traditional business trip or holiday. This is because there is so much more to consider and many things to arrange to ensure your trip goes as smoothly as possible.
Being in the humanitarian travel industry for decades means we understand all too well what poor planning, lack of organization or just not having the know-how can lead to. Our aim is to continue to support organizations like yours to ensure all of the stressful background noise is taken care of so you can focus on your essential work, which is delivering crucial aid to those who need it most.
We want you to be as prepared as possible for the challenges that planning humanitarian travel can present, so we're sharing common things that can go wrong when organizing humanitarian trips in the hope it helps you to avoid them.
Packing Problems
Packing can be a painful job for most trips, and knowing what to take on a humanitarian trip can be a real challenge, so make sure you think about the roles and responsibilities you will have so you can pack things that will be useful to you.
Pack as light as possible and try to think about what you may be able to source at your destination to avoid lugging unnecessary items through customs. It's worth remembering that you may be able to find most supplies, including the bare necessities in the country you visit. You should be able to find bulkier items such as shampoo, laundry detergent, cookware, utensils, spices, towels, sheets, duct tape, buckets, and some sanitary products in most locations.
We have recently published a blog post sharing our Packing Tips for a Humanitarian Mission Trip, so make sure you check it out for packing inspiration and important things to consider when packing for a humanitarian trip.
Chaos at customs
Regardless of the reason you're traveling, issues at the airport like struggling through security and chaos at customs can be a real nightmare. So, it's crucial to seek advice and support from businesses like Diversity Travel, who know this process inside and out so you sail through customs with minimal fuss.
Airport trouble can cause delays, cost time and money and even result in you having to cancel or postpone your trip altogether, so it's imperative to ensure you have everything in place to board the plane and arrive at your destination safely.
Extortionate luggage fees
Did you know that those who travel on a humanitarian mission should have access to preferential baggage rates and allowances? This is to make sure travelers are not penalized for carrying vital supplies and resources to their destination.
We can help ensure you access preferential and exclusive rates for humanitarian travel and make sure you have extra baggage allowance so your belongings and supplies reach their destination in the most efficient, reliable and cost-effective way.
Failing to have the right documentation
Humanitarian travel warrants a lot of paperwork and it is crucial you have all necessary documentation in place so as to not cause disruptions or delays to your trip. Documents like visas, identification and permits may need to be sourced and it's important to do so in plenty of time, as gathering all essential documentation can take a lengthy amount of time to obtain.
At Diversity Travel we can ensure that any official paperwork and travel documentation is in place for the people who need it to grant safe access to the country.
Inadequate accommodation
When on a humanitarian trip of any kind, you are there to do an important job and often time is limited, the last thing you want to worry about is not securing accommodation for your team that suits the purpose and keeps you comfortable.
It's vital to ensure that your team has access to anything they may need to perform their roles well, and of course, getting rest in a safe place at the end of a hard day's work is unnegotiable to the well-being of your team.
We can help connect you with reliable accommodation partners who can ensure that you are in the safest place possible. Having trusted accommodation partners ensures that you can go to work each day knowing you have a reliable place to return to when you need to rest.
At Diversity Travel, it's our mission to ensure you have everything you need to fulfill your mission!
However complex or straightforward, our aim is to add value to the travel programs of humanitarian institutions worldwide with our unique travel services.
We offer a full travel management service - whether consulting on your risk management or duty of care policy, quoting a complex multi-stop journey across Africa or simply booking a reliable and safe taxi. Just tell us where you need to be and when, and we'll make it happen.
Diversity Travel is here to minimize stress and maximize success
Our decades of expertise have equipped us with the knowledge and skills to plan and arrange humanitarian trips for organizations worldwide in the faith, humanitarian and NGO sectors.
Having the chance to help support organizations that help others is a privilege because like you, we have played a part in improving the lives of others and our commitment has allowed us to build strong relationships based on trust and experience, so you can be confident that you're in safe hands.
So, contact us today, and together we can continue making a difference!