What is currently happening around the Travel Management Industry.
Across the travel industry, businesses are experiencing unprecedented demand on services.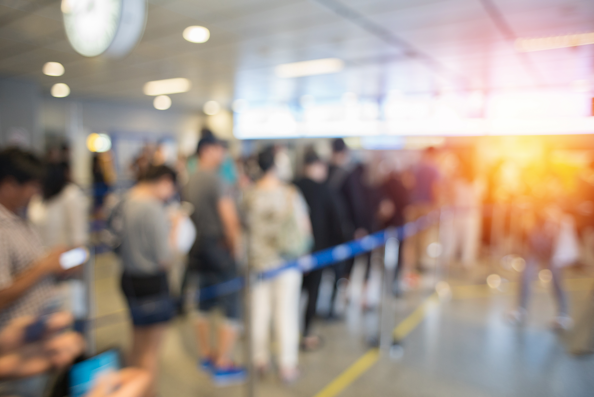 The travel industry is currently experiencing unprecedented levels of demand, and here at Diversity Travel we are no exception.
The industry across the US and globally are experiencing staff shortages, cancelations and delays, and rising wait times due to the sheer weight of demand. In addition to this, the cancelations are driving the overall cost of seats up as airlines are frequently changing aircraft types. All told it is adding up to make the current travel experience a difficult one for anyone currently on the move. Passengers are frustrated, and understandably so, but the industry is calling out for patience as it tries to deal with the spike in travel as a result of easing travel restrictions across the world following the pandemic.
We have undergone a massive period of recruitment to meet the level of demand we're experiencing and have successfully welcomed 4 new individuals who have joined our team as NGO Travel Specialist in our HQ located in Arlington, VA. We have recruited the best and brightest in the industry to ensure that we provide the highest standard of service, and a service that we are proud of.
To help you through this period, we have put together a couple of top tips for booking travel and minimizing disruption:
Book in advance to avoid high airfares; flight costs have increased by 25%. Alternatively, consider longer connections or flexibility to depart a day earlier or later.
Be mindful that storms across the US and specifically at key connections are a frequent occurrence. Therefore, consider not traveling on the first and last flight as historically these are the flights that suffer the most. Staff shortages further impact cancellations to these flights.
To ensure you are able to re-book without any impact to your booking, please consider cancelling your flight rather than to 'no-show'
Arrive on time and plan ahead and consider registering for TSA Pre-Check.
We would like to thank you for your patience and level of understanding during this busy period for not only us, but the travel industry as a whole. We think it is great that so many people are excited to travel again so soon, and rest assured that we are doing everything we can to ensure that your journey is as stress and disruption free as possible.