The HALO Trust Case Study
The unprecedented and turbulent nature of COVID-19 caused huge disruption to the travel industry, which in turn led to companies either putting their travel plans on hold or changing them completely. However, the HALO Trust was determined to carry on traveling during this time and continue their important work of helping countries to recover after conflict. Diversity Travel was there to help the organization do just that.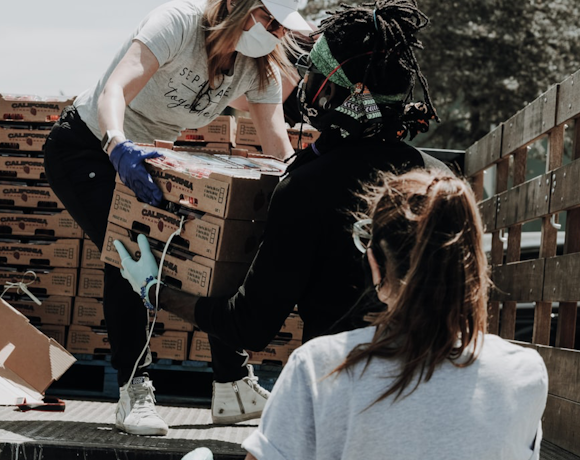 How did Diversity Travel support The HALO Trust?
Ongoing support
With borders closed and travel restrictions changing daily, The HALO Trust benefited from Diversity Travel's in-house Visa team. This specialist team was able to decipher the restrictions and help issue relevant documents or advice, depending on the circumstance. In many cases, this resulted in complex-routed trips to ensure that travelers were not denied boarding or worse, sent back on planes to their origin point.
As scheduled airline capacity dwindled, it was clear that there needed to be alternative transport solutions available to The HALO Trust. As a dedicated Humanitarian travel specialist, Diversity Travel was able to gain access to World Food Programme flights thanks to years of collaboration with aid charities around the world. This allowed us to maintain vital links across Africa and the Middle East and meant that missions could continue, even during the pandemic.
Exceptional teamwork
As can be expected with such a changeable situation, navigating travel wasn't always plain sailing. Both Diversity Travel and The HALO Trust's travelers were faced with more than a few bumps in the road, so teamwork between all parties was essential.
For two members of the Diversity Travel team, their constant collaboration meant that they could help travelers reach their end destinations. Leanne Roberts, Operations Team Manager, and Dan Hall, Visa Team Manager, worked together tirelessly to ensure that The HALO Trust travelers could get to where they needed to be.
A Tricky Situation...
The challenge
A number of travelers originating from different airports encountered check-in issues when trying to reach their destination, Cambodia. Airline staff were perceiving the COVID-19 restrictions differently, preventing some of the travelers from boarding
The complexities of this scenario were immense. In some cases, it would take organising four connecting flights to get to Cambodia. Each connecting flight had to match – made even more difficult due to the frequency of planes at that time
Visas had to be sorted at very short notice to ensure that travelers could fly to each connecting country
Country rules and restrictions were always changing – sometimes on a daily, even hourly, basis
Leanne and Dan's role
Whenever possible, Leanne spoke to airline staff to try to get every traveler on board. If this was not possible, she searched for any conceivable alternatives that could get the traveler to the end destination
Leanne continued to stay in touch with travelers, taking into account the different time zones of each one and supporting them every step of the way
Meanwhile, Dan would check the feasibility of alternative routes in line with ever-changing restrictions and regulations
When visas were required at the last minute, Dan utilised the strong working relationship that he and the Visa team have built with various embassies in London to get these issued quickly
The outcome
Eventually, all travelers made it safely to their end destination. The teamwork between the Operations team and the Visa team made all of this possible, along with The Halo Trust's willingness to put their trust in Diversity Travel and maintain an open line of communication.

Conclusion
Despite all of the complexities accompanying the pandemic, Diversity Travel was able to help The HALO Trust continue traveling and carry on their vital work in often hard-to-reach locations.
The team's extensive problem-solving and communication, both across departments and with the client, alleviated some of the stress for travelers and helped them to reach their desired destinations.
It goes without saying that these circumstances have only strengthened the relationship between client and TMC. The HALO Trust has been willing to take the risk to continue their work overseas during this time, battling against restrictions and regulations to help communities in need. And that's exactly what they did. It's a good example of what can be achieved in the face of unprecedented circumstances.