Diversity Travel appoint new Head of Diversity StudyTrips
Following record breaking booking figures throughout the summer, Diversity Travel have appointed experienced travel specialist Kate Erskine as Head of Diversity Study Trips.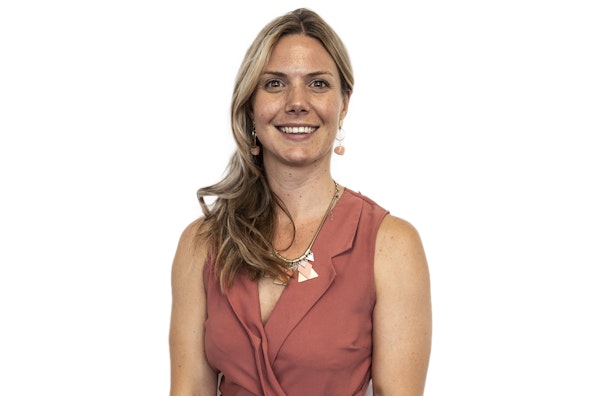 Diversity Travel is excited to announce Kate Erskine as our new Head of Diversity Study Trips.
Kate will oversee the current boom in bookings Diversity has experienced and drive further growth that is expected later in the year once universities, colleges and schools resume for the academic year.
The rise in interest for academic trips is a result of the restrictions during lockdown that meant that students and academic staff were unable to travel, with many individuals taking trips during the summer months that they missed out on during the year, leading to never before seen figures for Diversity Study Trips.
"I am so proud to be leading a team of specialist travel experts who are passionate in creating bespoke, activity packed travel itineraries to help students cement their learning in exciting ways." Kate said.
"The summer of 2022 has been an unprecedented period for Diversity Study Trips. We've seen a surging level of activity that has broken every monthly record, showing the desire for educational travel has truly returned post-Covid, and by strengthening our division even further, we're ensuring we can handle the increased demand whilst retaining our excellent levels of service."
Samantha Whittle, Diversity Travel's Commercial Director, expressed her excitement with the appointment, saying: "With the growth we've been experiencing over the summer months expected to continue, we are thrilled to have Kate and her specialist expertise reinforcing the strength of Diversity Study Trips."
Everybody at Diversity Travel wishes Kate every success in her new role.
A recent testimonial from a Diversity Study Trips client:
Petra and Poppy from Diversity arranged an arts themed 5-day trip to Paris for our students from the University of Liverpool. They offered a wide range of initial destinations and gave us rapid quotes on multiple options to help us choose. They put together an exciting package of cultural activities for each location, and we chose Paris. They were highly accomodating and tailored the trip to our interests beautifully. We enjouyed a cruise of the Seine, a Murder Mystery tour based on the French Revoulution, a trip to Montparnasse Observatory, guided walking tours around Monmarte & Sacre Coeur and, of course, a trip to the Louvre.
The accomodation was excellent - very well priced and convinient - and Diversirty delt with everything: travel itineraries, hotel bookings, venue tickets. Booking with Diversity gave us real assurance. At every stage they were on hand to offer support and advice. Any minor hiccups on the trip were swiftly dealt with. This was our first trip of this kind, and we are already planning next years trip with Diversity. We cannot reccomend Diversity highly enough.
- Kenneth Forkert-Smith, University of Liverpool