Diversity Travel Celebrates Landmark University of Edinburgh Client Win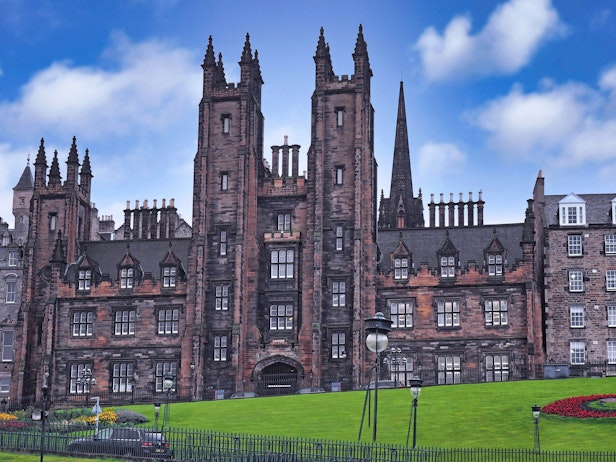 Diversity Travel has welcomed The University of Edinburgh to its growing client portfolio - in a landmark, multi-million dollar deal that incorporates business travel and study trips.
Their biggest client win to date, the new deal will see Diversity Travel arrange study trips as required amongst the university's 45,000 students, as well as the booking and management of travel for its 15,500 academic and professional services staff.
This comes after the business, which has offices in London, Manchester and Washington, added $15million of new clients from across the humanitarian, academic, and non-profit sectors in the last three months of 2021 alone.
And the win also marks a significant milestone for the expert travel provider's dedicated Study Trips division, which was launched just last year following the collapse of STA Travel.
Diversity Travel's Managing Director, Christopher Airey, says: "We're absolutely delighted to be enlisted by an institution as prestigious as The University of Edinburgh to provide travel services for both their staff and students.
"After the hard hit the travel sector has taken over the past two years, it really is a testament to the work and dedication of our team to win our biggest ever client at this time.
"It is also a great win for our new Study Trips division, which we are very driven and committed to expanding in order to become the prefered partner for academic travel within the UK - and winning this incredible client is another step in that direction.
"Our goal now is to onboard more universities into our client portfolio over the coming months to help staff start to network with their peers again, and to get students back to traveling to enrich their learning experience. And we'll do this whilst we continue to work closely with our customers to minimize their environmental impact as well as help them manage their duty of care.
"As the world continues to open up further following the challenges of recent times, our team of experts will be on hand 24/7 to ensure they receive the stand-out service that has made us the go-to travel provider for the humanitarian, academic and non-profit sectors."
Gordon Whittaker, Head Of Category, Professional & Campus Services Procurement at The University of Edinburgh, says: "Sustainability is among our top priorities when it comes to appointing a travel provider for university staff and students.
"Through the tender process Diversity Travel demonstrated their quality and how seriously they take their commitment to minimizing the environmental impact of travel. We look forward to working with Diversity Travel as our Strategic Travel partner."