How Humanitarian Trips Make You a Better Nurse
Humanitarian trips for medical professionals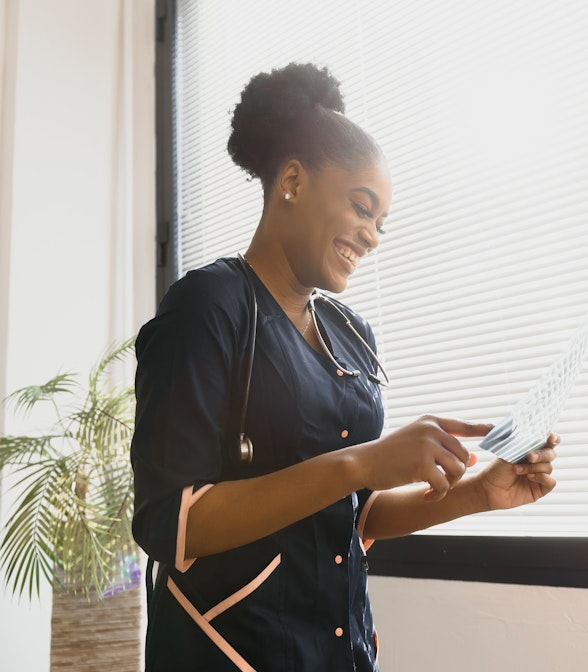 Help your people become better nurses/health care professionals
As many nurses work within and support an array of charitable organizations, it comes as no surprise that supporting medical professionals to venture out on a nursing humanitarian trip is immensely beneficial.
We're sure you'll agree that Nursing, although immensely rewarding, is an incredibly challenging profession. It requires a multitude of qualities, such as resilience, compassion and empathy, and that's just to name a few. So, it comes as no surprise just how valuable nursing humanitarian trips are, as they allow nurses to apply and enhance their all-important skills.
At Diversity Travel, we're here to help you support both NGO organizations and nurses in getting out there to help provide vital care and medical aid to those who need it most.
The immense value for nurses embarking on a humanitarian trips
During these important expeditions, nurses have the unique opportunity to assist vulnerable patients that live within very different cultures and in challenging environments. Being able to experience such much diversity on a medical humanitarian trip enables nurses to learn and grow both personally, emotionally and professionally. This is another key reason why it's so crucial for nursing organizations and charities to work with nursing humanitarian trips and, travel experts like us who can help facilitate and organize any complicated logistics.
When on a nursing humanitarian trip, nurses can optimize their development by learning new and unique skills, which ultimately help them flourish into better healthcare professionals; with increased knowledge about different civilizations, treatment types and catering to difficult situations, all around the world.
For example, on nursing humanitarian trips, nurses have the chance to communicate with patients who do not speak the same language, they must adapt their care and approach to suit a very different set of circumstances than they may be used to.
Nurses will also have the opportunity to provide medical care in resource-limited settings, which will test and strengthen their problem-solving skills. Having to work under stressful and more complex conditions, with a limited amount of supplies, space and support will be a huge but beneficial challenge that will ultimately broaden their medical care expertise.
Caring outside their comfort zone
In addition to the medical skills that can be learned on nursing humanitarian trips, nursing humanitarian trips will also provide unique learning opportunities and the chance for nurses to grow their personal and professional skillset.
For example, nurses must learn how to apply their knowledge in stressful and challenging circumstances; this allows them to realise and address any strengths and weaknesses that may become apparent. These one-of-a-kind situations challenge their thinking and encourage more imaginative and practical solutions to overcome any setbacks they are experiencing.
So if you're working on behalf of an NGO you might want to consider looking in helping organize nursing humanitarian trips. After all, there are many reasons why nursing humanitarian trips make medical professionals become more seasoned nurses.
But just in case you need extra inspiration, here are some more compelling examples of why nursing humanitarian trips are so impactful:
Enhanced problem-solving skills
Nurses will have the chance to think on their feet and become more resourceful. This type of scenario will require nurses to use whatever they have on hand to treat patients in desperate situations. This can include learning how to make makeshift medical supplies, cleaning and bandaging injuries or using natural resources to create medicinal remedies.
You'll be assisting with global health issues
When on a nursing humanitarian trip, you will get to see first-hand the conditions that people in other areas of the world are living in. This gives everyone the ability to build perspective on nursing and appreciate the complexities of healthcare.
It will also enable everyone to make a huge difference in improving and prolonging the lives of others... which is of course what the medical care profession is all about.
A chance to treat uncommon illnesses and symptoms
When nurses have the opportunity to go on a medical humanitarian trip, especially to other parts of the world, they will be exposed to unique diseases, injuries and illnesses. Although challenged, nurses will greatly benefit from being able to treat or find a cure for something that they may not have experienced otherwise broadening their medical capabilities. This enables them to become more well-rounded and accomplished nurses or healthcare professionals.
Teamwork makes the dream work
When on a humanitarian trip nurses are likely to work alongside a team of nurses that have unique ways of working. This enriching insight will help everyone learn from each other, enhancing both communication and valuable teambuilding skills, again valuable for nurses both professionally and personally.
Helping make a difference and build a nurse's confidence
Working in new and challenging environments whilst on a nursing humanitarian trip will help nurses grow in confidence and in their decision making. It will also challenge nurses to think on their feet and respond to any medical problem at any given moment.
We care for you whilst you're caring for others!
As well as making a huge difference in the lives of others, going on a nursing humanitarian trip will strengthen any future applications medical professionals make to move up within their careers, as they demonstrate, initiative, work ethic, resilience, character and most importantly, experience.
So if you want help or organize any aspect of a nursing humanitarian trip, we're happy to help. We can arrange everything, so you're free to concentrate on the most crucial thing...which is caring and connecting with those who are in need of compassionate medical assistance.
Together, we can start rebuilding lives today...
To learn more about the ways we can organize a nursing humanitarian trip, feel free to get in touch today. Our friendly team and expert staff are always delighted to offer a helping hand.