From Conferences to Conclusions: Rethinking Event Travel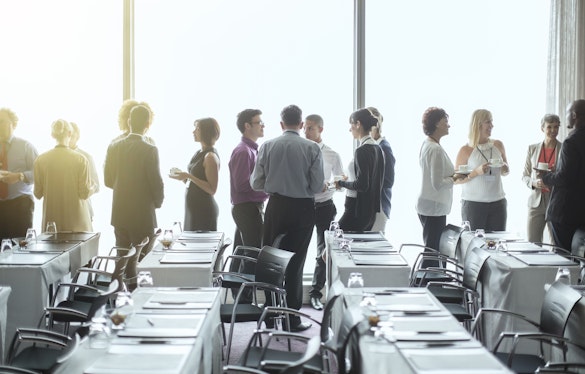 In the dynamic landscape of event planning and travel coordination, a seamless and well organised journey can make all the difference.
Imagine a scenario where arranging group bookings for conferences, seminars, and corporate events becomes as effortless as the final conclusions drawn from these gatherings. This vision becomes a reality with Diversity Travel, a pioneering company that is transforming the way event travel is managed. With a commitment to simplifying the booking process for groups and conferences, Diversity Travel is revolutionizing the industry by combining cutting-edge technology with unparalleled expertise.
Your travel companion for group bookings
Organizing group bookings for events can often feel like a complex puzzle with countless pieces. That's where Diversity Travel steps in as your trusted travel companion. With our user-friendly platform, we bring simplicity and efficiency to the process. Managing group registrations, itineraries, and last-minute changes has never been easier. We've designed our technology to work for you, ensuring that you can focus on curating the content of your event while we take care of the logistics.
Crafting tailored travel solutions
Every event is unique, and we understand that one size doesn't fit all. Our team specializes in crafting tailor-made travel solutions that align seamlessly with your event's objectives and your attendees' preferences. From negotiating the best group rates with airlines and accommodations to arranging ground transportation, our goal is to ensure that your event's travel experience leaves a lasting impression.
Innovation meets convienience
Embracing innovation is at the heart of what we do. Our state-of-the-art online platform is designed to make the booking process a breeze. From submitting travel requests to receiving real-time quotes and making bookings, our digital approach enhances transparency and simplifies communication. This technology-driven approach empowers you with the tools to stay organized and in control every step of the way.
Experts who speak travel
With years of experience in event travel, our team comprises experts who understand the intricacies of the industry inside out. Navigating complex visa requirements, managing international travel nuances, and anticipating potential challenges are all part of our expertise. By partnering with Diversity Travel, you gain access to a wealth of insights that can elevate your event to new heights.
Collaboration: The core of our philosophy
We believe that successful event planning is built on collaboration and partnership. When you choose Diversity Travel, you're not just availing travel services – you're forging a partnership for success. Our team becomes an extension of yours, working tirelessly to ensure that the travel logistics seamlessly integrate with the overall event strategy. By entrusting us with your travel arrangements, you can focus on creating impactful and memorable event experiences.
As the bridge between conferences and conclusions, we take pride in turning logistical challenges into opportunities for excellence. Our commitment to innovation, customization, expertise, and collaboration sets us apart, redefining the standards for group bookings and conference travel coordination. Join us on this journey of transforming event travel into an experience that's as memorable as the conclusions drawn from your gatherings.