Fun Ways to Fundraise for Humanitarian Travel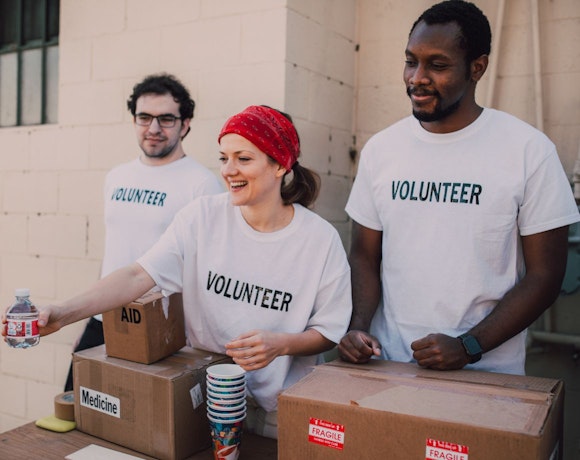 It can be challenging to find fun ways to fundraise for humanitarian travel mission trips. But there are plenty of ways you and your volunteers can help raise money by having fun, and we're going to share some with you.
Alongside some classic fundraisers, we have some unique fundraising ideas you might never have heard of. You'll be eager to book some fundraisers for your volunteer program after these.
A run, cycle, or swim event
An incredibly fun way to raise some money! People can support volunteers by donating for the whole race, or they can change it up a little and perhaps donate an amount for every Kilometre they complete.
And if your volunteers love to run, cycle, or swim, then it's a perfect way to start! So, gear up your volunteers today so they can raise money for their humanitarian trip! You can also use online fundraising here with a crowdfunding campaign allowing donations.
Closet clear-out
Urge your volunteers to rummage around their closets. We're all guilty of holding on to clothes even though we know we'll probably never wear them again. And there's more than just one benefit of doing this.
Number one: They'll be sure to make some closet space. Two: It's fun for them to see what clothes they've kept over the years that they don't need anymore. And three: Well, they can sell their pre-loved items and put the funds towards their humanitarian travel trip. Win, win, and win!
It's quiz time!
Everyone loves a quiz, right? Well, why not organise a charity fundraiser quiz night for all the volunteers? What an exciting way for the volunteers' friends and family members to come together for a fun evening of quizzing. It's one of our favourite fun ways to fundraise for humanitarian travel.
If every team donates a certain amount of money, it will contribute to your humanitarian trip budget. Every penny counts! And, perhaps, throw in a few prizes for the winning team to raise the stakes. A bit of competition is always fun.
Ready, steady, bake
Now we've all definitely heard of this one. But whether your volunteers are baking stars or not, bake sales are always a winner for mission trip fundraising. Who can resist a sugary snack? All that's needed is a table and ingredients to get started.
Selling the cakes for a small fee can result in lots of sales and more money added to the budget. What's not to love? For more sales, try pushing this on social media.
Fundraising can always be fun!
So, there are plenty of fun ways how to fundraise for humanitarian trips. And with Diversity Travel, we'll ensure the money raised goes a long way. We're committed to providing you with the best deals and prices for travel.
Get more for your budget with Diversity Travel
At Diversity travel, we can assist you with making your humanitarian trips as cost-effective as possible. We ensure you have access to preferential rates, trusted partners, and reduced costs. Our friendly experts will go above and beyond to provide you with the support you need to book and travel confidently.
Whether you're looking for:
We have you covered no matter what your faith or mission is. We know things can get complicated, so we're happy to jump in at any part of the process. So, contact us today for any advice or to start planning your mission trip today.