How Short-Term Mission Trips Have Huge Impact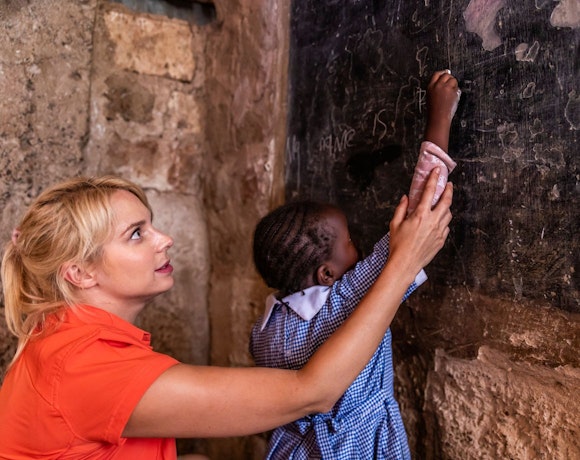 Are you wondering how short-term mission trips have an impact on the world? Or you might even be thinking, what are short-term mission trips? Well there are many benefits to short-term mission trips, including ones that relate to the communities and more personal benefits gained by volunteers.
What are short-term mission trips?
A short-term mission trip is taken by individuals or groups to another country or region for a specific purpose, such as providing humanitarian aid. These trips typically last for a few weeks or months and are often organized by religious organizations or non-profits.
Volunteers on short-term mission trips usually fundraise to cover their trip costs and may receive training before they head off for their work. The goal of these trips is to positively impact the communities that are visited and to provide an opportunity for participants to gain new experiences and perspectives.
Immediate positive impact
One of the biggest benefits of short-term mission trips is the immediate and tangible impact they can have on the communities they serve. Whether providing much-needed supplies and resources, helping to build infrastructure, or simply offering a helping hand, these trips can make a real difference in the lives of the people they assist.
For example, a group of volunteers on a short-term mission trip to a developing country might help to build a new school in a remote village, providing education and opportunities to children who otherwise wouldn't have access to them. Or, they might provide clean water and sanitation facilities, improving public health and reducing the spread of disease.
The impact of short-term mission trips goes beyond the immediate benefits to the communities they serve. These trips also provide valuable learning and growth opportunities for the volunteers themselves.
Help develop the understanding of volunteers
Going on a short-term mission trip can help volunteers develop a deeper understanding and appreciation of other cultures and a greater sense of empathy and compassion for those in need. It can also broaden their perspective and help them see the world in a new light, opening their eyes to the many challenges and struggles that people in other parts of the world face daily.
Build valuable life skills
Short-term mission trips can also provide volunteers with valuable life skills and experiences that can help them to grow and develop as individuals. For example, participating in a mission trip may require volunteers to step out of their comfort zone and try new things, such as working with people from different backgrounds or speaking another language. This can help to build confidence, resilience, and leadership skills that can be valuable in their personal and professional lives.
Inspire people
Short-term mission trips can also impact the volunteers by inspiring them to continue making a positive difference in the world. Many volunteers return from their trips with a renewed sense of purpose and determination to continue helping those in need. They may continue to support the communities they visited through donations or volunteering, or they may even be inspired to pursue careers in fields such as international aid or development.
Get in touch for exclusive travel rates today!
Planning a group mission trip is no easy task, which is why it's hugely beneficial to source a reputable organization like us at Diversity Travel to work with. We can assist you with access to preferential rates, trusted partners, and reduced costs. Our friendly experts will go above and beyond to provide you with the support you need to book and travel confidently.
Our Range Of Mission Trips
Whether you're on a long-term mission trip or a short-term mission, we know why mission trips are important for the individuals who partake and the communities that they support. Take a look at our range of missionary trips:
Contact our friendly team today to learn more about how we can help and support you through your next mission trip. Don't forget we also offer a wide range of humanitarian trips too if you're looking to change the world.