Pay it forward, how mission trips will help the world in 2023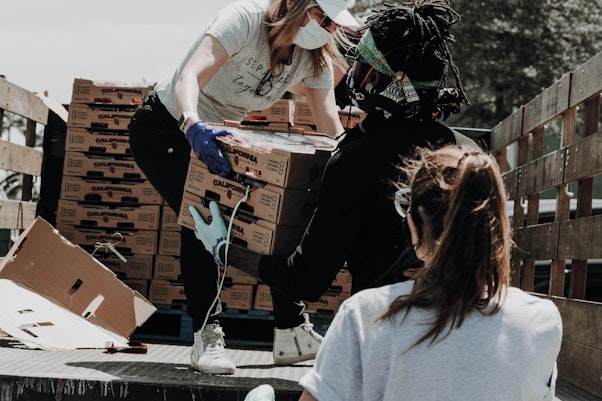 Mission trips have been providing essential support to people in need for years, and 2023 will be no different. There are hundreds of countries that need help right now, whether it be because of a lack of medical care or necessities that some of us may take for granted every day.
Not only will they benefit the communities of those needing support, but also the volunteers who go on the trips. They can help in both personal and professional ways which can help them better serve their communities at home.
Why mission trips are important
There are so many reasons why mission trips are important, and endless ways they will help the world in 2023. Here are just a few significant reasons we think they are important.
Deliver vital support to those in need
One of the key ways that mission trips can help the world in 2023 is by providing vital support to communities. Many of the places that volunteers visit are located in countries where access to basic necessities like clean water, medical care, and education can be limited. By providing these services, volunteers can help improve the lives of the people in these communities and make a lasting difference in the world.
For example, volunteers may work on projects to build wells or install water filtration systems in communities that do not have access to clean drinking water. This can help prevent the spread of diseases and improve the community's overall health.
As well as this, they can also work on medical missions, providing medical care and supplies to communities that do not have access to healthcare facilities. By providing these services, volunteers can help to save lives and improve the quality of life for the people living in these communities.
Encourage a greater appreciation for diversity
Another way that mission trips can help the world in 2023 is by promoting cultural understanding. Many volunteers come from different backgrounds and cultures. By working together on charitable projects, they can learn from one another and develop a greater appreciation for the world's diversity.
This can help to foster more positive relationships between different groups of people, and can promote greater understanding and cooperation between individuals and communities. Volunteers may also work on projects with local community members, providing an opportunity to learn about their culture and way of life.
Mission trips can also provide valuable personal and professional development opportunities for volunteers. By working on mission trips, individuals can gain valuable hands-on experience in a variety of areas, such as medicine, education, and disaster relief. This can help to build their skills and expertise, which they can then put to use in their own communities.
Keep your team safe today!
We know all too well that planning a group or any kind of mission trip is no easy task, which is why it's hugely beneficial to source a reputable organization like us at Diversity Travel to work with. We can assist you with access to preferential rates, trusted partners, and reduced costs. Our friendly experts will go above and beyond to provide you with the support you need to book and travel confidently.
Our Range Of Mission Trips
Whether you're on a long-term mission trip or a short-term mission, we know why mission trips are good for the individuals who partake and the communities that they support. Take a look at our range of missionary trips:
Contact our friendly team today to learn more about how we can help and support you through your next mission trip. Don't forget we also offer a wide range of humanitarian trips too if you're looking to change the world.