Ways to Keep Your Team Safe on Mission Trips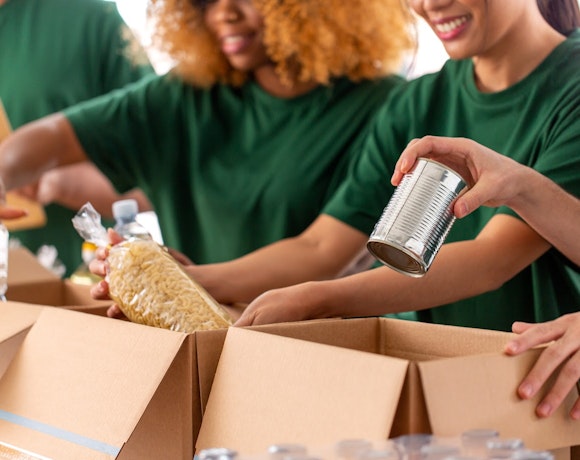 No matter where your volunteers are heading, safety comes first. So, what do mission trips do when the country is unsafe? Well, there are ways of ensuring that your group is safe, and ways of preparing for potential situations and dangers that may arise.
What Do Mission Trips Do When the Country Is Unsafe?
We know that your volunteers' safety is at the forefront of your mind. And don't worry, we're here to help and share some advice so you can make sure your team has a safe and sound trip.
Situational Awareness
Situational awareness is one of the best practices you can do, wherever you are. It means being aware of your surroundings at all times. So, it's vital to prepare your volunteers and tell them what they can do when they are on their mission trip by following these tips:
Stay alert of people around them
When your volunteers are out during the day or night, it's important they are aware of the people around them and how close they are. In the worst case, people could be following them. But, if your volunteers are staying alert, they will recognise this and be able to act accordingly.
Note surrounding safe places
It's always beneficial to plan in case of an emergency. So, volunteers should be aware of police & fire stations, or open restaurants and other places if they need a safe space to go to.
Set Rules and Guidelines
To ensure all of your team are staying safe on a mission trip to an unsafe country, why not provide rules and guidelines to follow shared by the mission trip leader. This way, everyone knows what to do and what not to do. It also makes it easier for the mission trip leader to manage the group and allow them to be independent.
Be prepared for emergencies
Being prepared for emergencies while on a mission trip to an unsafe country is essential. And, this can be helped by working with fantastic mission trip organizers like us at Diversity Travel!
As we work closely with you to plan flights, accommodation and more, we'll provide you with each and every detail so you can make sure your leader is prepared for any situation.
Keep your group together
What do mission trips do when the country is unsafe? They stay together. There's always safety in numbers. So, by keeping your volunteers together on the mission trip, there's significantly less chance of danger. Make sure the team is briefed about what to do if they need to leave the group for any reason. This way, the team and group leader knows where they are and can make decisions in emergency situations knowing their whereabouts.
Keep your team safe today!
We hope we've answered your questions on what to do when the country is unsafe. We know all too well that planning a group or any kind of mission trip is no easy task, which is why it's hugely beneficial to source a reputable organization like us at Diversity Travel to work with. We can assist you with access to preferential rates, trusted partners, and reduced costs. Our friendly experts will go above and beyond to provide you with the support you need to book and travel confidently.
Our Range Of Mission Trips
Whether you're on a long-term mission trip or a short-term mission, we know why mission trips are good for the individuals who partake and the communities that they support is paramount. Take a look at our range of missionary trips:
Contact our friendly team today to learn more about how we can help and support you through your next mission trip. Don't forget we also offer a wide range of humanitarian trips too if you're looking to change the world.