What Does a Humanitarian Aid Trip Look Like? Typical Jobs and Activities to Expect
Humanitarian Aid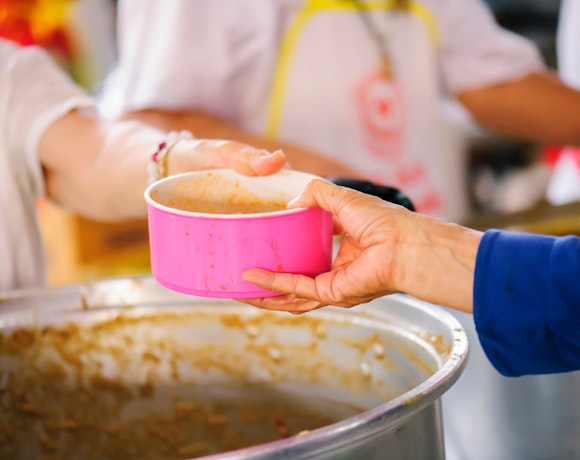 ​​Humanitarian trips help provide essential assistance and support in areas of the world that need it the most. There are so many opportunities for humanitarian workers to develop themselves in these circumstances and situations, helping communities, volunteering in hospitals or assisting in education.
If you're wondering what kinds of jobs and activities to expect on a humanitarian aid trip, here are some crucial ways to help the community.
Assist children in education
Build a cross-cultural understanding with the children at schools. Whether you're a qualified teacher or a first-time volunteer, you can participate in the teaching of many subjects such as English, Maths, or Science.
You can bond with them during recess and see how friendships are made. Teach them games, and they'll teach you theirs.
Childcare centers also require great help as they are often under-resourced. Your support can alleviate the pressure from childcare center staff, allowing them to provide better care for the children.
Support museums and cultural centers
Museums and cultural volunteering involve assistance with administrative tasks and communications. Support these local centers to ensure they can provide educational resources and places of worship in the community. It's also somewhere to gain plenty of knowledge yourself.
Empower women
Help by providing education, healthcare, and employment resources to women and girls worldwide. Teach them new skills to improve their employment opportunities, build their confidence and develop their self-belief, and supply them with financial knowledge so they can efficiently support themselves and their families.
Volunteer in a hospital
For those interested in gaining hands-on experience in a particular medical field, volunteering in a hospital, medical center, or clinic is a perfect opportunity to see an alternative perspective in the healthcare industry. Provide assistance in your chosen area and support global health initiatives.
Help with agricultural work
Agriculture is a vital part of many communities globally, and you can help the locals with their agricultural production. Assisting with farming includes planting and harvesting, whether that be vegetables, fruit, tea, or anything else.
This core area of every community is what helps provide food resources to the people, and by helping with production, you can improve the process.
Refugee support
Refugees are often marginalized, but you can help groups by working with children who have had to leave their home country. Socialize and share stories with them or play their favorite game. Your time and effort are something they will remember.
Supporting food banks is critical to refugee support, as many depend on them. You can contribute by assisting these charities in providing provisions to those in need.
Develop the community
There are many disadvantaged communities around the world, and they require help to give food, shelter, and clothing to the people within.
Being placed in the community, you can expect to assist with maintenance, educate men and women in an attempt to lift those out of poverty, and participate in community engagement sessions.
How can we assist?
At Diversity Travel, we plan and arrange humanitarian aid trips for organizations worldwide in the faith, humanitarian and NGO sectors. Having the chance to help support organizations who help others is a wonderful process and one that we have been doing for many years. We have built strong relationships based on trust and experience, so you can be confident that you're in safe hands.
We can help arrange travel, accommodation, essential documents, negotiate baggage allowance, provide the best rates, and so much more.
So, contact us today, and together we can continue making a difference!