Account Management at Diversity Travel
Working with the Charity, Academic and Not-for-Profit sectors, the requirements and long-term goals of Diversity Travel's clients often vary significantly.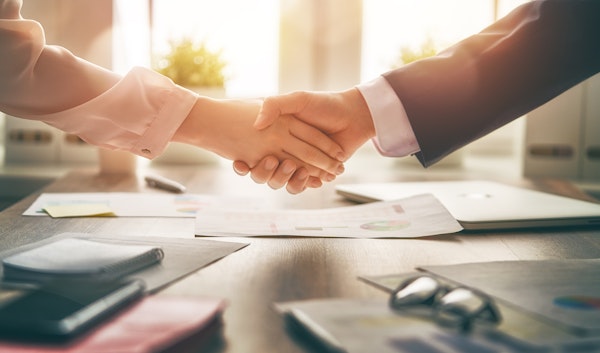 Helping organizations reach their goals
The Account Management team at Diversity Travel goes above and beyond to ensure that our clients have the best possible experience at every stage of their travel journey. But how do they do this?Before anything else, our Account Managers work to develop a meaningful bond with each organisation and continue to nurture this relationship as it grows. As they get to know more and more about every client, they are able to gain a deep understanding of their very specific needs and goals. Once these requirements, objectives and pain points have been established, our Account Managers identify areas for improvement and development. Then, working in collaboration with key stakeholders in both the client's team and departments across Diversity Travel, our Account Managers provide valuable and innovative solutions suited to each organization's travel programme.
Going forward, members of our Account Management team act as the dedicated point of contact for all clients and work closely with them to encourage feedback, identify further areas of progression or potential value and implement the necessary solutions accordingly. They also establish open lines of communication between the various other teams at Diversity Travel, enabling improvements and implementations to run as smoothly as possible.
It's this approach to Account Management that enables our clients' travel programmes to develop over the course of the relationship, as opposed to peaking after just a few months of working with the TMC.
"Our Account Management team bring a client's travel programme to life. By offering specific insight based on each organization's travel data, the Account Manager creates a dynamic programme that evolves over time."
- Samantha Whittle, Commercial Director
Client examples:
Diversity Travel's Account Managers have years of experience working alongside our clients to determine the best ways to add efficiency to their existing travel processes. The team has helped many organizations over the years, but we've included just a couple of examples to demonstrate the various ways in which they can help.
University of Salford:
Account manager: Laura Saville
Problem areas:
Decentralized booking system meant bookers used various sources to make bookings, leading to...
out-of-policy bookings
time-consuming individual invoice reconcilliation process
No single source for mangement information and no proactive account management meant it was difficult to keep track of all data and spend
Account manager solutions:
During a consultation period, Laura discussed strategic objectives and plans with the main contacts at the University to highlight areas that needed attention. Following this, it was decided that several changes needed to be made to combat current issues. An implementation team was allocated to the University to deliver the following: management information reporting, consultant training on the University's requirements, online set up, a local hotel programme and a complete consolidated invoice integration solution. The team was formed by utilising expertise from several departments across Diversity Travel. Laura ensured that open lines of communication were maintained between all parties throughout the implementation phase and beyond.
The outcomes:
Following a swift implementation, the University of Salford now has access to comprehensive management information, allowing the team to understand their spend and travel trends. To complement this, their new invoicing system has greatly streamlined the payment process and increased policy compliance to 99%. Laura continues to monitor the University's data to provide advice and cost-saving suggestions. Communication is constant between the client and Account Manager, with full account review meetings taking place at least every quarter.
University of London:
Account manager: Drew Davidson
Problem areas:
Lack of single point of contact
Inefficiencies in the payment process, leading to...
Unneccssary number of expense claims
Failiure to meet duty of care obligations
No visibility of out-of-policy bookings
Increased travel spend
Account manager's solutions:
Drew immediately began working on understanding the client's needs and goals. Together with the University's procurement team, a two-phase process was agreed. This involved the implementation of a new online portal and payment system, as well as providing bookers with a dedicated Diversity Travel team that bookers can contact to arrange travel or request support.
The outcomes:
The University of London now benefits from a smoother travel process, increased on-contract spend and less manual work for their Finance team. Drew continues to work with the University to engage with bookers, ultimately driving online adoption and improving efficiency for those who book travel services.
Conclusion:
The Account Management team at Diversity Travel forms an integral part of the way we work. Without them, it would be difficult to develop the strong connections that we have with our clients, which are vital to helping the organizations fulfil their goals. The ultimate aim of our Account Managers is to improve the overall experience for our clients, providing them with a perfectly crafted travel programme that evolves in line with each organization. Through a combination of client-TMC collaboration, identification of opportunities for improvement and maintaining open lines of communication, our Account Managers are continuously creating efficiency and driving down travel costs for the Charity, Academic and Not-for-profit sectors.